Shopping Cart
Your Cart is Empty
There was an error with PayPal
Click here to try again
Thank you for your business!
You should be receiving an order confirmation from Paypal shortly.
Exit Shopping Cart
Originally posted on the homepage of astralboobaby.net, Janurary

By: ABB a.k.a. Astralboobaby
We've all heard and read many stories from people who have made claims that angels have seemingly come out of nowhere at a time of great peril or danger to save them or help them in some form or fashion. As a matter of fact, you may have had your own experience and I most certainly have several of my own but I will get into one of such later in this article! On the opposite end of the aforementioned, there are people don't believe that angels in the literal sense of the word does not exist and that there's a logical explanation behind any shared experience that appears. No matter what side of the debate we are on, the reality is that the idea, belief and concept of angels have been found within many cultures, schools of thought and belief systems around the world.
The word "angel" is typically used to describe anyone who brings a message to another, whether a human being, spirit and in some instances, animals. Within some religions, angels are spirit messengers who bring messages of truth to aid mankind, while conversely, 'fallen angels' bring forth messages of untruth to lead people astray and cause division and confusion within the collective of humanity. However, as I have repeatedly stated over the years, when it comes to the true and 'fluid' nature of reality - truths can be found in just about all schools of thoughts, belief systems and perceptions. The thing that makes a thing or belief true is the level of consciousness and awareness level of the one who's perceiving or experiencing, is on. Given that I have had so many experiences and validation with matters far outside and beyond conventional thought, belief and logic, I will now share information that I have never shared in the public domain as to how 'some' of those 'perceived' angels have and continue to appear and disappear and who's really behind them. What I share in this regard, may really surprise some or make others uncomfortable but as always, only take what resonate! What I share is/was 100% witnessed, experienced and verified by me!
There are real cloaked star-ships (some may say UFOs or alien crafts) all around this plane of collective consciousness and among the occupants are are highly evolved multi-dimensional and extraterrestrial and/or inter-dimensional life forms. Some of these Beings were seen and thought of as 'God' by our primitive and ancient ancestors. Some of those Beings are sleeping in hyperbaric chambers remaining in suspended animation, while having a fully present and conscious physical life in a human body, while others operate as occasional intermediaries and areal support for their kin who are living on ground and certain chosen bloodlines. I am talking about extraterrestrials who are not only very advanced in technology but they are highly advanced in spirituality, telepathy, metaphysics and quantum physics. Not to mention, the particular group that I recall interacting with are very psychic, which is why they had such large protruding foreheads - making way for large frontal lobes. Just imagine what a group, who's millions of years ahead of man and mankind in all of the said systems and abilities could or would be capable of doing? We are talking about Beings who are so advanced, that they have built star-ships and the likes that are alive, intelligent and self aware! Not only that - these Beings can interface with the consciousness of these ships with their own telepathic and psychic mind power! I am talking about ships and Beings who are multidimensional; part artificial intelligence (technology) and part advanced consciousness! Surely, when we consider all of this, we can clearly see how these Beings would produce and do things that would appear supernatural or even Godly like from the average human's perspective.
Now, I will share with you what I recalled and witnessed being on a star-ship (in astral form) with our star family several years ago... I was astrally teleported to into a very large star-ship. I had no fears or worries because I intuitively knew these Beings and I also had a familiar feeling of the experience; the environment and state of travel! I had done this many times before, although I didn't have a conscious memory of this before this experience that I am about to share. I remember them giving me a tour of their ship and I also remember that we communicated telepathically with one another! The first vivid memory I have in this regard was seeing what appeared to be a interesting looking console connected to a tier approximately 9 feet above the ships floor and just beneath the tier was a huge monitor/panel that was facing up upward. The floor monitor/interface (equivalent to a desktop computer monitor) resembled a huge digital black and white checkerboard computer grid within a pool shaped frame. The monitor/floor panel built into the bottom floor of the ship was about 40 square feet.

Are Angels Always Hovering Nearby, On Guard to Protect Us ...
I remember thinking that the console and floor monitor/panel for them, reminded me of a keyboard controlling a desktop and monitor system BUT what they had was much larger and eons ahead of any technological system that we have on earth! Unlike us, they literally use their own mind power as apart of the system's interface! I literally, witnessed one of the males use his mind to build up a 3D digital black and white checkered outline and grid a woman's form. The image literally stood up and out of the floor monitor/panel and right before my mind's eyes! The next thing I saw was that clothing; a face, hair and a realistic woman was standing in the middle of the floor monitor/panel! Again, this was being put together through the system by the will of the Being's own mind! The woman he was creating by thought, appeared just as solid and real as anything that I have ever seen! It was not long before the woman began moving, looking around, blinking and looking as a real biological woman walking on earth would. He also showed me examples of how they can pretty much build out anything that their mind can imagine.
Ironically, back on March 14, 2010 -- I had published a YouTube video sharing only a small aspect of this experience because I didn't want to divulge too much, too soon. In that video, I had shown a couple of drawings, depicting what the Beings that I am talking about looked like and a strange pet and side kick of theirs, which looked like a cross between a llama and dolphin (see Real Alien Pet In 3D video below). Ironically, a viewer saw that video was inspired to use a software called Modo, to do a 3D replica of the drawing of the creature that I had depicted in the same video. After I had seen the video of the finished product, I realize that the black and white grid typically used to create in the Modo software looked identical to the black and white checkerboard grid that I had seen on the star-ship!
First video that I had done, 'lightly' touching on the experience that I am sharing in this article.
My main focus in this video was to show a drawing of the star-brothers and their
very interesting side kick.
A viewer saw the video above and was inspired to replicate the ET animal in 3D, using Modo software. It appears that the maker of this video edited out the steps and details he used to replicate the dolphin creature in the video above.
Another video by the man who had done the Real Alien Pet In 3D video. I am sharing this video because the black and white checker grid effect he used in this and the previous video, looked identical to grid blueprint the star brothers used to demonstrate how they build up their multidimensional holograms.
I never told anyone of this full circle validation and here's the bottom line and secret that my star-family showed and told to me. In essence, they use the digital floor panel and interface console to create interactive holograms and place them anywhere they choose and will animate, control and operate them remotely. Once they build up the hologram within their technological base (be it human, animal or really anything they want), they simply project or teleport the hologram like a frequency band, anywhere in an instant! Remember, it's all controlled by their thought and mind power! Not only could their holograms appear just as solid and real as anything around us but if we were to touch them, they will feel just as real and solid as anything within the environment or material plane that they project their hologram within! Talk about an assimilation!
Although we are specifically talking about angels - the implications behind this level of technology is truly staggering! For example, think about the stories of cars appearing and disappearing out of nowhere? That very well could of have been a holographic projection from a star-ship! I recall being in situations where I was in danger and a car or someone would just appear out of nowhere - I have no doubt that this was the work of our star brothers and sisters! When my deceased mother tried to get her self to the hospital at night, in the a.m. but couldn't make it all of the way before loosing consciousness. The hospital reports show that a 'tall man' found her pulled over on an overpass slumped over the wheel in a 'confused' state. He gathered my mother and her personal belongings and took my mother to the emergency room. The strange man ensured that all of her personal items were secured and that she was registered and taken in before He left. To this day, we have no leads on this man and the reason is because I have no doubt that the 'good Samaritan' and/or 'angel' was/is a projection by our star family.
Here's a perfect example of what could very well be a
holographic projection from a star ship - not some 'phantom'
or 'ghost vehicle' as many have already called this ordeal.
Just as our star family can use their advanced holograms and/or assimilation's to help, save and protect us if/when danger is looming IF the potential experience is not apart of our soul contract, lesson or agreement; they will also use these holograms to test or challenge us! They may project holograms of people appearing poor and asking for help (knowing that you can help because they are very psychic and telepathic). They may project a hologram of one who's homeless, handicapped, destitute and so on needing and asking for help and trust me when I tell you, they are taking notes! So, it is true when they say, be careful how you treat strangers because you really just might be in the presence of an angel but in this case, you may be interfacing with a real highly advanced extraterrestrial gatekeeper or steward!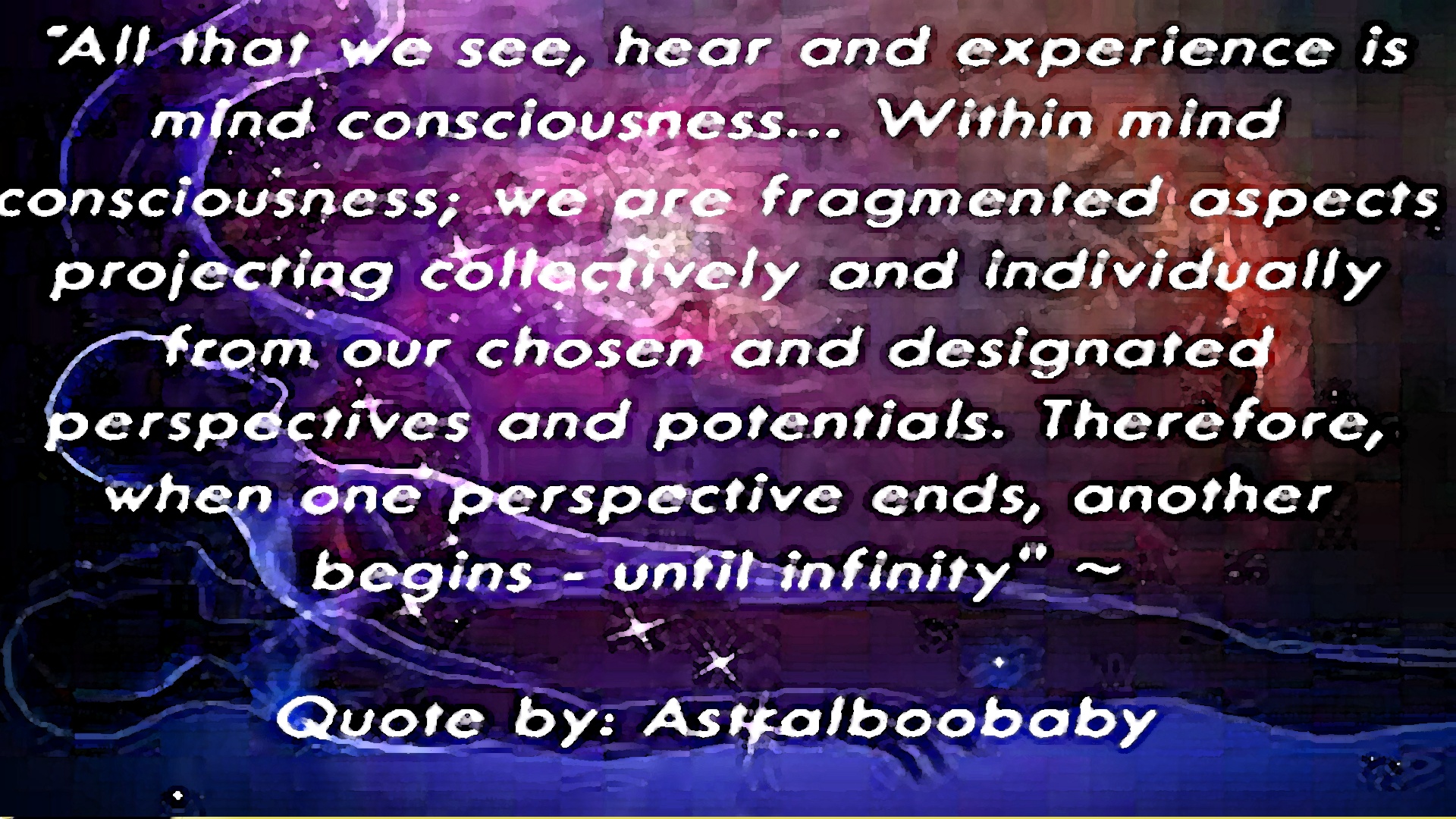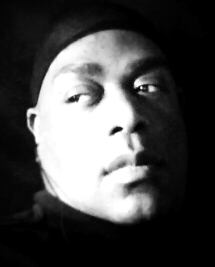 Previously published and aired on Youtube, September 19, 2015
My main aim was to read very popular prophesies, conspiracies and readings overwhelmingly greenlighted by some of the world's most trusted sources. As I have always stated - nothing is etched in stone when it comes to readings. Timelines can change or be manipulated and of course, free will choices can change AFTER the point a reading has been done and thus, this will most likely change an outcome. Having said that aforementioned, it is dully noted that my accuracy rate on 'public' readings are approximately 92% in accuracy. Don't believe me? Have a look at my archived readings and compare and judge for yourselves. #predictions #2013 #psychic #prophesy #prophesies #archive #astralboobaby #abb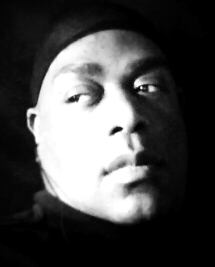 Previously published and aired on Youtube, January 3, 2013
My main aim was to read very popular prophesies, conspiracies and readings overwhelmingly greenlighted by some of the world's most trusted sources. As I have always stated - nothing is etched in stone when it comes to readings. Timelines can change or be manipulated and of course, free will choices can change AFTER the point a reading has been done and thus, this will most likely change an outcome. Having said that aforementioned, it is dully noted that my accuracy rate on 'public' readings are approximately 92% in accuracy. Don't believe me? Have a look at my archived readings and compare and judge for yourselves. #predictions #2013 #psychic #prophesy #prophesies #archive #astralboobaby #abb
Q. Why do some people astral project and others can't?
A. The reason why some people are more sensitive to their 'conscious' astral projection and OBE's experiences in contrast to others, varies from person to person. Factors involved are; our inherent differences in sensitivity; level of openness, beliefs, fears, diet and stress levels. Other factors such as; drugs, alcohol, cigarettes and the abuse of sexual energy affects one's ability to not only astral project but to perceive or interact with anything beyond our physical construct. These aforementioned variables (depending on which applies to each individual) can and does affect our ability to not only astral project but broadcast or perceive or experience anything beyond our third-density mind-construct. Most people who consciously or spontaneously astral project tend to disengage in as many vices in this regard. Those of us who have these experiences tend to have very opened minds, very sensitive, intuitive and have a more 'balanced' way of conducting or daily lives. So in gist, everyone can astral project or have an OBE but many are holding onto low-vibratory vices that prevent the 'conscious' unlocking of their multidimensional potential.
Q. How do we know that our astral projection and out of body experiences isn't real or not?
A. Anyone who has ever experienced an astral projection (AP) or out of body experience (OBE) will attest that the experience is unmistakably real. One literally feels a very powerful separation and distinct sensation of weightlessness of the astral body in contrast the denser physical body. The experiences occur in first person, in the same way in which we perceive our so-called 'wake-3D state' but what we can see and do is far beyond third density constructs. These experiences are accompanied by the universal description of vibrations, buzzing, humming; the blowing of wind, hearing voices and other unique or strange sounds. The other factor of truth is that AP's and OBE's testimonies and stories are well documented and described identically throughout human history, by people of all walks of life. If these events were of the 'imagination' or the result of some kind of sleep paralysis, then surely the experience would be far more rare and vast in description by the person who's experiencing it. Since the latter is not the case, one would have to conclude that this is a real experience that's inherent to our consciousness. Astral projection and OBE's are very personal experiences and could never be really proven by way of a third party. Experience is and will always be the best teacher when it comes to this subject matter and the beauty is that anyone can learn a technique and experience this life-altering, profound truth for themselves.
Q. Is it true that I a demon can come in and take my body while I am out astral projecting?
A. This is probably the most frequently asked question of them all. The physical body nor the astral body can't be harmed or controlled while we are astral projecting. There are mechanisms within the body electric that prevents such an attempt. So in gist, it is metaphysically impossible for another Being or entity to jump into another person's body without having an identical vibratory match. There are stories and situations where Beings can 'switch places' with a soul, should and if she/he is for whatever reason unable to fulfill their earthly mission. In cases such as these, there is a soul level agreement between all parties for this trade-off or exchange to occur… The 'incoming' being must acclimate his/her vibratory rate to the same frequency as the host that he/she is merging with and this takes careful planning and coordination to occur. So, there is no such thing as a Being simply showing up and instantly taking over one's body the minute they astral project.
Q. Can a demon possess me while I am having an astral projection experience or OBE?
A. I will not deny the fact that possession is possible. However, we must understand that possession occurs within the mind, not the physical vessel or astral body. Therefore, should someone become 'possessed' by another force – it is likely due to the individual's vibratory state of consciousness that had invited and permitted such an event to take place to begin with. There is no need or concern about mind possession, so as long as we do not willingly invite a spirit or entity inside our minds or engage in excessive low-vibratory thought projections, rituals and practices are far more likely to manifest a possession scenario.
Q. When one is astral projecting, does one still experience the physical body?
The physical body is not necessarily apart of the astral projection experience per se but its physical presence (in most cases) can still be felt most of the times because a part of our consciousness remains with our physical form, as we explore. I would be remiss if I were not to add that there may be moments when one may loose all connection or sense of the physical body.
Q. What happens when you open your physical eyes during an astral projection?
If one is able to open their physical eyes during an astral projection experience, this will certainly awaken the physical vessel, shift our mind's focus and could snap the astral body back. We must keep in mind that we are not seeing through the lens of the physical eyes during an astral projection experience – we are seeing through the 'third eye' so to speak, anything otherwise will trump this experience.
Q. Do you just naturally AP or can you also induce it (i.e. wanting to do an AP)?
Everyone naturally astral projects from time to time but most are not consciously aware or in control. Therefore, it is safe to say that this is a natural occurrence. Children (babies and animals) astral project naturally and typically remember their journey and experiences, they become conditioned like most adults to disconnect from this conscious knowing. Anyone can consciously induce a 'conscious' astral projection with the right technique, patience, dedication and preparation.
Q. Music, do you play it before AP? If not, then how do you keep your 5 senses from receiving signals that can disturb an AP?
Soft relaxing music or binaural beats have been used by many people in order to achieve an astral projection experience. However, as with anything 'one size or technique' doesn't fit all. Therefore, the best ways to discover what technique that will best help us to relax our physical bodies for an astral projection experience is to experiment with different techniques until we find one that works. I highly recommend that people develop a meditation technique in order to control and quiet the mind before applying any astral projection techniques.
Q. Is it possible to determine one's frequency?
If we were to pay attention to the vibratory rate of the astral body, this would give us some indication of our frequency. For instance, if the astral body is buzzing and moving very slowly and is accessing realms that are heavy or uneasy in some way, this is an indication of a lower-frequency. On the contrary, if the astral body is vibrating and moving and flying out and about at lighting speeds and accessing happy, joyful and beautiful planes, this is an indication of a higher frequency. As of now, there is no scientific way of measuring our vibratory frequency but if we were to pay attention to the realms that we access and how much resistance we may come across during each experience, this will give us an idea of where we are in this regard.
Q. What books do you recommend reading?
I don't have any books that I could recommend about astral projection but I do recommend two of my all-time favorate books and they are;
Seat of the Soul, by Gary Zukav.
As A Man Thinketh, by James Allen
Q. In one of your videos you mention that masturbation to someone of a lower vibratory index can or will lower your own frequency. Can you say if masturbation in itself lowers one's frequency?
If one masturbate with a clear mind or is not focusing his or her attention on someone or something else to experience an orgasm, this could be deemed as a neutral experience. However, doing so may still weaken the base chakra. Also, realize that although our thoughts may be neutral during this experience, there still may be a parasitic entities in or around who could consume your energy and become attached to you as a result.
Q. Likewise, does masturbation to someone with a higher vibratory index raise one's frequency?
Yes, two people of like-minds and with a mutual positive intent to express love, bonding, oneness or mutual pleasure, can engage in masturbation and give one another positive charges and raise their vibrations in the process.
Q. How real is the Astral environment for you? Would you say it's as real as 'reality', or perhaps even more real? I've heard mixed experiences from people.
The astral world is much like how we experience our current 3D state… It's all in first person but everything that we see and feel is in high definition! There are no limitations, only those that we put on ourselves and yes, a great many of the experiences are more real, than what most would consider reality to be. For some people, the experience may seem more dream-like but the variables that make our perception of the experiences one way or another, will be largely based on one's level of awareness, frequency and intent.
Q. Have you noticed an increased psychic function in your regular/every day life because of AP?
Yes! I have and many other people report that things like clairvoyance become more developed when projecting often. Others become highly intuitive, psychic and have an inner 'knowing' of information (past, present and future) that one may not be consciously aware of how they are coming to their conclusions. If one was already multi-sensory, (including remote viewing) prior to consciously astral projecting – their abilities can become heightened after experiencing 'conscious' astral projection.
Q. Can the silver cord be severed?
To the best of my knowledge, the silver chord cannot be severed due to protective mechanisms that are in place. The chord detaches from the physical vessel ONLY upon the end (or death) of the dense physical form.
Q. Why do you from time to time look to the right in your videos?
The 'right' is symbolic of 'righteousness' and it is where I receive my information. I guess you could say that I am channeling from my higher self in this way.
Q. What would you say how much alcohol is of detriment to astrally project?
If one drinks alcohol to the point of loosing focus and control of their motor skills – we know that this is a detriment and will certainly prevent anything of consciousness, let alone an astral projection experience. I personally do not see how alcohol would or could be used to help a positive astral projection experience.
Q. I get these strong tingling vibrations and chicken skin. I really feel this is about a connection to my higher self but I would like to know what you think?
I know what you are speaking of here because I too have this ability and have been experiencing the very same kind of vibrations and tingles for years. The tingling sensations are like rushes of prickly magnetic waves that flow through and from anywhere around the physical body. They may go from mild to very intense and are often felt in the back, arms, neck, lower face, upper chest and the top of the head (this is where I feel them the most intense).
You are correct in that these are resonance points or feelings of truth. I have also noticed that this occurs when we are receiving, projecting and transmuting thoughts, intentions and feelings from 'positive' points of interactions. I would like to add that the reason why we may perceive 'chicken skin' or any subtle changes in the areas where these sensations may affect is because our vibratory field in the respective area(s), slightly changes our perception of the skin. For anyone whose has this ability, I encourage us to pay attention to when the energies kicks in and take notes when we can on what was going on or being said when the sensations occurred; this will help us to better master and understand how our body electric is communicating to others as well as ourselves.
Q. I have only experienced an AP twice. What I often experience when I try to induce an AP is muscle contractions. They start light but get very sudden and strong, like an entire limb moving half a foot. What is this all about?
This is a sign of tension in the physical body. If this is a reoccurring problem, one should do some stretching exercises before attempting to astral projection. Remember, the number one goal in 'consciously' achieving an OBE or AP is that the physical form must be as relaxed and calm as possible.
Q. My heart rate sometimes feels like it comes to an (almost) complete halt. When I first experienced it that freaked me out and it started to beat real fast. Then when it slowed I had my first AP.
It is very important to keep our heart rate at a very steady rate in order to move our perception beyond the physical vessel. It takes practice to achieve this state but I personally recommend that we master a meditation technique before consciously attempting to have astral projection experience. This will help us to manage our focus and breathing, which in turn will help us to manage the flow of energies, be it our physical heart or heart chakra.
Q. I am experimenting induced OBE (naturally, without the aid of drugs). I feel the vibrations, but have only been able to separate once, in which after 2 or 3 seconds I got scared and fell back into my body. What's your take on this?
There are other possibilities that could prevent one from consciously experiencing an OBE, that you have not listed and they are; stress, depression, sadness, anxiety; attachments from energies gathered from multiple sex partners (lustfulness), fear (this a BIG one), resentment and hate. All of these elements further slow down the vibratory frequency of our body electric, which in turn affects everything else in and around us. One must be as balanced in mind, body and soul as possible in order to have a strong, positive and controlled OBE or astral projection experience. It's not an easy thing to do but with patience, dedication and good intentions; it will be done!
Q. Do you know the book 'Journeys out of the Body' by William Buhlman and 'The Center of the Cyclone' by John C. Lilly?
I have not read the book entitled 'Journeys out of the Body' but I will certainly look into it because several people have asked or spoken about it and swears that it is a 'must' read.
Q. I have heard about people able to visit the physical reality plane, not just a copy of it according to the collective consciousness of the population. Is this something you can do too?
Anything is possible in this infinite omni-verse, the only boundaries are of our own beliefs, fears; limiting habits and prejudices. These things are very true and possible and yes, I have achieved this state and had powerful experiences as the result but have since lost it due to an addiction to sugar (which is a HUGE blocker of higher perception and consciousness). In order to achieve this state, requires extreme diet, focus, practice and discipline.
Q. How does one attain that ability? I am interested in this not to breach people's privacy (which I am strongly opposed to doing) but to aid in my remote viewing skill.
The ability is achieved through a very strong intent; very strict diet; positive thought projections; healthy mind, body and soul and patience. It will also require a very solid technique and there are many out there but one must find one that resonates with them and put it into practice. Some people have even achieved this state by accident or a positive 'side-affect' of a natural inclination to a healthy, mind, body and soul.
Q. I would like to know if it is possible that when I would recite a target ID from a Remote Viewing session, if my higher self would transport me to the target?
Based on my present understanding, remote viewing is like using powerful binoculars from the place from which we sit. In other words, no one actually leave their present location when we remote view. We simply tabulate the coordinates of the place or location for which we wish to view and calculate the equations in our mind. Yes, no one can do this without the assistance or bird's eye view (eagle eye) of our higher-self.
Q. Have you heard of Steven Greer and the disclosureproject.org website that he founded? He talks about the 'cabal' now having the technology to sever a person's spirit body from their physical body and kill them that way. Have you heard about
I am unaware of Steven Greer or this spirit severance technology that is allegedly being used to kill with. However, I am aware that there are those of us who are of extreme negativity and believe it is our right to dominate and play God to and for everyone; this reason alone gives some credibility to such destructive efforts.
Q. Have you heard about the projectcamelot.org whistleblower website?
Ironically, information by this group was recently sent to me by a family member. Based, on what I have seen and read thus far, there is a resonance. I have yet to visit their website.
Q. I experimented with coffee and noticed for first time how artificially the heart rate was raised whilst trying to induce an OBE. It was amazing to notice. Do you not drink coffee either like you don't do alcohol?
I drink decaffeinated coffee at times but I do so for more as a natural antioxidant than anything else. I like the taste of coffee but do not like the taste of alcohol. Additionally, I am sure that it was caffeinated coffee that had an affect on your heart rate because this brand of coffee operates more as a stimulant in this regard.
Q. Can/does someone know why we astral project with different astral bodies? And how can we choose which astral body we want to AP with if possible?
All Beings with souls have spiritual, astral, etheric and emotional forms and/or bodies... The reason why we have multiple expressions in this way is due to the various designs, structures, layers and frequencies of realities... Each realm has their own respective laws and physics and the only way to access them and have an experience within them; we will need a vessel or vehicle that correspond with and within them (this is our multidimensional nature)... For instance, in order to have a 'physical-like' interaction or experience within these respective realms, you will need a vessel that corresponds with the physics and structure of each vibratory realm or element... You can use your astral body to explore 3D but you cannot physically interact with the physical world because your astral body is not bound by the same laws as the physical world and visa versa. You cannot physically interact or even access the spiritual world using your physical body because it is too dense and slow in vibration, etc... As for how do we choose which body to travel with when we wish to AP? It's a combination of our soul's intent, level of consciousness and evolution... More specifically, when we 'consciously' astral project, the core-self or soul, will sync up with the corresponding body or expression that it needs based on our intent & command. When we spontaneously astral project - this is the soul on auto-pilot, working to do what it does best and that's to explore and experience - the lower-self (the physical form) is sort of going along for the ride... The goal should be to balance the lower-self (physical form) and spiritualize it and become ONE consciousness with all of your multi-dimensional expressions.
Q. Why is it that when I'm out of my body, I can't go through doors/windows/my house/or other objects? (is something holding me back? if so what can I do about it)
The astral, emotional and spiritual bodies are inherently transparent or invisible to this dense physical realm because these expressions are not bound by the same laws. However, the etheric body can slow down to the point of matching 3D density, to where it can physically interact with these realms, usually for a short period... I feel that you are likely using your etheric form (which is an exact copy of the physical form) and due to either pushing or trying too hard; dis-belief, fear, doubt and/or confusion, you may be inadvertently slowing down the vibration of the etheric body to the point of blocking the natural flow of the experience.
Q. Is there anyone/anybody who knows where I can look up/find videos on these particular questions of mine?
Unfortunately I don't read a lot of materials from other people about astral projection to give you any more leads to your specific questions beyond what I have shared... However, I am sure that if you continue searching and hold onto the intent for more clarity - you WILL find the answers that you seek... As stated in my recent video - work on raising your vibrations; hold onto your intent and work towards staying balanced and everything else will fall into place... In other words, don't push too hard; be diligent but be patient.
During sleep and anesthesia, a person has no consciousness of the passage of time. So if consciousness is eternal, how can it be shut down like that? If consciousness can be shut down, then doesn't it follow that it can be destroyed too?
Just because the brain cannot attain or remember being conscious during anesthesia or sleep doesn't mean that consciousness is shut of. When we are in these states, consciousness still exists but it can't be perceived or experienced from the focal point of the physical brain. So in this case, consciousness is not 'shut off' - it's just blocked off from access by the physical brain... Sort of like a firewall to a computer. Our physical bodies are biological computers and anesthesia creates a fire-wall of sorts.
There are many stories out there of people who came out from of being under anesthesia for a prolonged period of time but later remembered or recalled seeing themselves being operated on... Some have remembered conversations that actually occurred when they were under. Others have had dreams of those events as well... What is happening at this point is that the active brain is now, incrementally accessing and downloading the conscious memories of the events that were recorded while person was under... They are essentially bringing parts of these conscious memories into the physical mind.
Another example of this are dreams - people dream all of the time but have no memories of dreaming but does this mean that they were not conscious? Of course not, they (for whatever reason) were or are unable to bring forth the memories of those conscious dreams into their physical conscious mind. Those conscious memories are always 'there' with us but we are not all keen on how to access or bring them to the forefront of our awareness.
Dogon Tribe-men
Here's a tribe in Africa that most of you have probably never heard of due to bias and grossly distorted educational system in conjunction to what is often shared and pushed as HIS-story (History). Nonetheless, this group; the Dogon Tribe of Africa of Mali Western Africa, are among some of the wisest and most fascinating tribal people on the planet. Did you know that the Dogon tribe had a clear and concise knowledge of how our solar system is actually structured long before any Europeans or foreign settlers came to their land?

General layout of the Sirius Star System
The Dogon people will gleefully and matter-of-factly speak of how they got their vast knowledge! Their claim is that their ancestors (often referred as Gods) are amphibian-fish-like Beings who came from the stars (heaven) and taught them about our solar system and much more!
 Depiction of one of the Beings the Dogon cite as their ancestors from the Sirius Star System




Whether we believe in the Dogon's claims as to how they got their complex or not -- the fact is that it is well documented that they did know far more about advance science and more than their perceived 'primitive' or indigenous state would allow… For the aforementioned reason alone, I find them to be very interesting people and beyond worth of being a point of focus, discussion and dialogue! If you would like to know more about the Dogon tribe, please click on this link; http://en.wikipedia.org/wiki/Dogon_people

 

Of course comments and dialogue are welcomed – please share below! 

THE UNIVERSAL LAWS

Everybody in this universe has a place in the grand scheme of things, to maintain order and balance.It's essential that in order for there to be balance in a system, every individual body working within that system must play a specific role that will maintain the overall system and keep it functioning. These individual bodies must also work under certain restrictions and laws in order for the system to function in a consistent way and disorder does not becoming the norm. Every physical body in the universe has been designed to accomplish a specific task to maintain order at a larger level. This all works from the smallest to largest scale, known and unknown to us.




At the moment, we Humans have managed to have forgotten our individual and collective roles we chose to play out prior to incarnating into this planet. We have managed to disconnect ourselves from our Spirit, which is the core element/nature that governs all bodies in this universe, the one element that brings life and order to everything we see.




It should be a simple task for us to act out on our true or core nature; animals and plants, for example, have no problem playing out their roles and expressing those roles on a physical level. Their actions, from the will of Spirit, combined with their body's specialties, bring out the balance we see in our eco-system.




Man, has decided to not play his role and instead seek out their own selfish needs. The result has been chaos within ourselves, our communities, our cultures and chaos in the natural balance of our planet. If we managed to send ourselves to other worlds, we would bring disorder through out the solar system and the rest of the universe.

The result of our choices is similar to what would happen if an organ in your body decided to not do its job and instead wanted to do something else. If this happened, your body would stop functioning properly and eventually die.




Where did Humanity go wrong? Part of the problem lies in the the fact that in modern civilization, individual Humans have a desire to put on masks or façades to give others the impression that they fit into some ideal personality type to win the approval of certain people or just other Humans in general. It can also be added that from childhood, in certain circumstances, Humans are heavily conditioned to behave in certain ways, ways that have no roots in the laws that govern our universe, but instead have their roots in the minds of those who control a society. 




It's because of this conditioning that many layers of masks accumulate, essentially blurring out the core essence of ourselves; Human behavior is now based on these masks that they have put on themselves. The more we look through these false identities, the harder it will be to understand our core nature and our true individual and collective purpose.




All living things are born "pure", acting out in ways that will eventually lead it to play out its roles once it has reached adulthood.




But the desire for Humans to change people and make them conform to some ideal and their desire to fit into an ideal has caused more harm for the Human race than good.




SPIRITUAL ANATOMY




There is a much deeper structure to what we perceive as the Human Body and what we understand as Human Anatomy. Three stages of our true anatomy will be discussed in basic.




SPIRIT




Spirit is a source of energy released by what many will call "God". This source of energy eventually developed into all the things we sense with our spiritual and physical bodies. It is the core essence of all things. All living and non-living things possess Spirit.




Under the governing laws established by "God", Spirit acts upon this to keep things in the universe alive, so speak; keep things in motion and to maintain the shape and form of all things.




In terms of our spiritual anatomy, and how this stage interacts with the other two stages, this stage is the part of ourselves that work directly with "God" and "God's" laws. It is the side of us that wants us to act on a much higher purpose, this purpose being working in harmony with "God's" universal laws. It is the side of us that tells us not to engage in certain things because it does not coincide with universal laws and the consequences of engaging in certain habits will be devastating for us.




This side is our very core, our true form, our true nature. It is what drives us to strive for and do the things that will help us play our role in the universe and achieve our purpose.




SOUL

The soul is the seat of our ego, or our personality. It is also the place where all of our memories and knowledge are stored. Our brains can only store a finite amount of information, but our souls store everything else, including all the things that we may think are lost to us. 




Some of these lost memories may manifest themselves through dreams and psychic visions.




The material that soul is made out of has it's origins in both Spirit and physical matter. The soul cannot exist without Spirit, and the physical body cannot exist without the soul. The soul is made out of elements found in physical reality and spiritual reality.




The soul is also the side of us that is affected by the experiences we have in the physical world, and its development is also based off of those experiences.




The soul also acts as the energy, or the battery of the physical body. Without the soul, the body would not function as it currently does. 




The soul is the energy that that works directly with our nervous system and brings it to life. The soul is the source of all thought and action in our bodies.




The soul is the initial form of the electric signals, we see manifest in our nervous system, that trigger our physical body's actions and thoughts.




This is the energy source that excites or charges the particles in our nervous system to create those electric signals.




The soul is like the physical body, it is not something that we will permanently host. Our true form will always be Spirit.




BODY




The body acts as a vehicle for soul and spirit. It is the vehicle that allows the spirit to act out its purpose in the physical world by using the knowledge and experience stored in the soul. But it is also the side of us that allows us to survive in the physical world. All of the instincts needed for the survival of the individual and race are stored in the physical body. Examples of such instincts would be sexual desire, hunger, fear, sleep etc. We would not make it very far into our existence in the physical world without these instincts and the Human race would eventually be extinct. 




Like the soul, the body is not a permanent host for the Spirit. The body eventually ages and dies.




It's important to understand that the instincts placed into the physical body must not be acted on in excess, to the point where our lives are based on personal satisfaction and satisfying these primal instincts. This blurs out the objective of Spirit. These functions of our physical bodies must be used for the sake of working in conjunction with the universal laws.




ACCESSING DEEPER KNOWLEDGE




Humans are filled with opinions and constantly speculating about things. Humans rely on their finite "hardware" (The Brain) to try to understand the things that are far beyond the perception of the physical senses. 




Relying strictly on the physical will only lead one to come to conclusions that are circular and contradicting. This is because our senses can only see things to a certain point. This can also include the technology we attempt to use to try and see beyond what our physical senses can perceive; even technology has its limits and can only see to a certain point until the things beyond its perception becomes a "blur", so to speak.




Because we Humans have forgotten our true nature, that we are spirit first and foremost and that form is linked to all things in existence, we turn to technology and our physical senses to make sense of things.




Because of our natural connection to all things, we are fully capable of accessing information that goes beyond what we can sense with our physical bodies or with technology.




We can access certain things through the use of our Spirit, but because we continue to allow our minds to chatter, speculate and attach itself to opinions, the information that our Spirit holds may be blocked out or even mixed in with the confusion and chatter in our minds.




Accessing what the Spirit has to offer requires that we stay in a quiet mental state. For the truth to seep through us, we must abandon all that we think we know, silence the chatter and just allow the Spirit to speak. The Spirit is that quiet voice in the "back of our minds" telling us what's best for us; protecting us from danger and leading us to the truth. But Humans have made a habit of not listening to that quiet voice, and instead, succumbing to primal desires and satisfying one's ego.




There are rare moments when we as Humans tap into this source of information and guidance.




Any moment where you have had an epiphany, or a "eureka" moment, so to speak, you have accessed this source.




UNIVERAL LAWS LAWS EXTENDED




There are laws that govern our universe and everything in it. 




Those laws bring stability and order to our universe.




The universe is a living thing in the most literal sense. Humans are basically "cells" in this vast system.




Our purpose has always been to take care of each other, the planet and the creatures of this planet with the  guidance and understanding of these laws.  




When a living being, such as a Human, makes the choice to not follow these laws, not only will they experience imbalance within themselves, but in their world as well. Instead of doing what they were supposed to do on Earth, Humans, instead, chose to leech off the planet. The result has been the destruction of many valuable things, creatures, as well as the destruction of the Human race in many ways.




As said, the universe is a living thing, we are inside of it.




When there is imbalance, various things in our universe react to this imbalance; think of these things that react as being part of the universe's "immune system".




Current Human behavior is similar to that of a disease. The bizarre weather we are experiencing here on Earth is our universe reacting to the disease.




The universe is cleansing itself, and it will only get worse if we do not change our act.




Many Humans say that we should fear our creator, but we should be more afraid of nature, for nature is merciless, and will do many things, that may be perceived as horrible, to bring balance back in itself.




ACCESSING DEEPER KNOWLEDGE EXTENDED




Although through one's Spirit alone, one can access all information and truths – due to the Spirit's direct connection to "God", which connects us to all things that exist – the layers of Soul and Human/Physical Body place a limit on what information we can gain and how much of it we can attain. As long as we are inhabiting a soul and a physical body, the new information we gain from our Spirit will always be limited in some way.




This is based off of two reasons; one is because of the experiences and knowledge the soul has accumulated through the present life and other lives. The other reason is the brain, and how well it can retain and organize information or memory.




How well the brain can retain and organize information depends on several factors, and those factors are; how well learned one is in one or more fields – the more we learn through study and experience, the more "exercise" the brain gets, so to speak. This allows us to use our brains to their fullest potential (And beyond). 




The next factor is how far evolved a specie's brain currently is; the more evolved and advanced the brain is, the deeper a species can delve into topics or subjects that may have been too complex for it to understand and memorize at a previous point in its evolution.




Many different factors can help enhance the structure of the brain, but the biggest factors that make the most significant difference are new experiences and knew information/knowledge.




On the subject of the soul, the soul is the source that stores all of our knowledge, wisdom and experiences from past and present existence on this planet. Even information we can't consciously remember is stored in this part of ourselves. The information that is stored in the soul can help you excel at certain activities more easily if the experience and knowledge from these activities is stored in the soul.




For example, if in a past life, one was a mathematician, then said individual will have a much easier time learning mathematics in their present life than someone who has little to no information about mathematics stored in their soul.




Of course, how far one excels in an activity will depend on how much information of that activity is stored in the soul. When one goes beyond their limits, the intuition/Spirit kicks in to give us clues on how to figure out brand new information we are confronting or struggling with, so that we may access a deeper level of understanding and experience.




So although the Spirit, on its own, is capable of tapping into all information in the universe and other existences, that information is filtered once it goes through the soul and the brain. The result is that said information becomes foggy and not too clear when we first receive it. The reason why the information gets filtered is because of the limitations found in the brain and soul. The limitations of the brain can be found by how advanced its structure is at the current moment, and the limitations of the soul can be found in the limited knowledge and experiences stored. So, the result of this filtering is that only small bits of the information brought in by the Spirit are understood, due to again, the limitations of brain and soul, because the soul and the brain have only been able to deal with a limited amount of experience and knowledge. But as we go through our lives, constantly learning new things and having new experiences, we will run into knowledge and experiences that help expand on the information that we received from our Spirit; it's like solving a puzzle. It is important that we are constantly open to and learning new things instead of relying on the finite abilities of our souls/egos and our brains. By being open, we allow ourselves to see and understand things that we were not capable of realizing early on.




HOW TO FOLLOW THE UNIVERSAL LAWS




Our purpose here on Earth was to take care of the planet, the creature within it, and each other, for our world and everything in our world and other worlds were placed in the universe to all work in unison under the laws to maintain balance.




The laws that are being mentioned are spiritual, they are not something that can be written down on a piece of paper. All the creatures follow these laws by instinct, for they do what they were designed to naturally do to maintain order in Earth's ecosystem.




The true purpose of all living and non living things in our universe is related to and goes in line with those laws. When Humans follow their true purpose of taking care of the planet, the creatures and each other, Humans, like the animals, will instinctively begin to follow these laws and understand them.




WHO CONTROLS OUR PLANET




Humans are nothing but tools that are being used to bring back and maintain what they (The Reptilians) have lost so many thousands of years ago.




They understand our potential as Human beings, and most importantly, they understand the potential we have spiritually. They know that if we are aware of our potentials, their control over this world is lost.




To stop us from understanding our potential, they distract us and keep us dependent on things that keep us from building ourselves spiritually and advancing ourselves as Human beings.




All established things in the system Humans call "modern civilization" have been created to prevent Humans from discovering their true selves. Everything from race, religion, war, movies, television, current governing systems, money etc, have all been placed to keep us at a certain level of awareness.




As long as Humans remain attached to this false system, they will continue to lead us in the direction they want us to go and not in the direction that our spirit wants to go.




Many Humans that follow established religions and religious organizations will classify these beings as being "demons" or "djinns". These terms are a false understanding of what they really are.




They are not "dark" spirits roaming this Earth, but they are native to this planet. This needs to be emphasized, they are NOT extraterrestrials. The bodies of this race of people was formed right here, on this planet. Their bodies are flesh and blood like Humans; they also do not inhabit other dimensions.




There was a point where ages ago, like Humans, groups of these people decided to turn their backs on the spiritual laws that govern our universe. It is because of this, that much of what they had built was destroyed and lost, including many of their own people.




As stated earlier, they are using Humans to bring back everything they have lost.




So, when it comes down to who controls this world, things go far deeper than what some people may classify as the "Illuminati" or the "NWO".




Humans think that the solutions to their problems are material, such as the beliefs that money needs to be added or subtracted into certain programs, or more hybrid cars need to be built and so on. But these these solutions rely on us depending on the system that "they" have established for us. When Humans rely on these solutions, they are making the mistake of giving up their our own power and handing it over to "them".




The problems we are dealing with are spiritual, and we are in a "spiritual battle", so to speak.




As long as Humans continue to attach themselves to the the things the Reptilians have made for them, they will  never escape their problems.  




When it all comes down to it, the problem with Humans stems from their own detachment from spiritual laws. Humanity's problems never came from their lack of material things like money, or a certain type of technology. It is the spiritual laws that bring abundance and balance in everything in the universe. It is the understanding of these laws that are important.




If Humans follow those laws through their actions and if the things they build work with those laws, they will be met with abundance and balance.




But to see these things manifest, Humanity must make the decision to detach itself from this system that brings imbalance.




Most Humans have heard of the civilization of Atlantis in one way or another.




The Reptilians are responsible for building it, not Humans.




As stated earlier, at some point in history, after building their great technologies and cities, they turned their backs on the spiritual laws. The result was the destruction of everything they built, including the loss of many of their people.




When the Reptilians had discovered Humans, they initially saw Humans as a threat. 




It was during this time that Humans were in fact, far more advanced spiritually and physically than they are now. Humanity's natural abilities were equal to, and in some cases, possibly far greater than the natural abilities of the Reptilians.




Although Humans had advanced natural abilities, their wisdom was lacking. The Reptilians took advantage of this by teaching Humans the same arts, sciences and crafts that had destroyed their previous civilization, for Humans did not have the experience to understand what learning these things would lead to. They also saw that they could use us to rebuild what they had lost, for our numbers were high.




Because so many of their people were killed and much of their technology was lost, they did not have enough resources to rebuild on their own, so they used Humans.




The great civilizations that were found all over the world, such as Egypt, Maya etc, were built by Humans, but through the command of the Reptilians.




Also, using what little advanced technology they had, the Reptilians would attempt to change Humans into a less advanced form so Humans would be easier to control and less likely to resist them.




What Humans understand as the "Neanderthal", was a creation of the Reptilians. The Neanderthal was intelligent like Humans, but its tendencies were closer to that of a wild animal. Neanderthal was a primitive form of the advanced physical bodies Humans developed and it did not possess the advanced psychic abilities that Humans had.




The Neanderthal would eventually mix its genetics with Humans, passing on its primal tendencies into other Human beings. With the reduced psychic awareness mixed in with more primitive tendencies, Humans became a much easier species to control and direct.




The main objective for the Reptilians has always been about regaining the secrets they have lost during the collapse of Atlantis, as well as rebuilding certain things, by using Humans to reconstruct and find those things. Any advancement in technology that Humans witness has never been and will never be for their benefit, but for the benefit of the Reptilians.




All of this has been going on since the beginning of Humans existence, and to this day, Humans are still their slaves and the majority of them are completely unaware of it.




Even those Humans at the highest level of what some people call "The Illuminati" or "The Shadow Government" or the "NWO" are under the control of the Reptilians; they simply servants. The ones who really control our this current civilization are the Reptilians. No Human is truly running this system.




For the Reptilians, their objective for us will be to turn us into beings that are like artificial machines so that our consciousness does not evolve and that we remain easier to control, and less likely to rebel against any system they place on us. Some Humans call this agenda "trans-humanism".




Humanity's reliance and attachment on artificial machines is the first step into achieving this objective. The next phase will be an implanted chip for all Humans that will keep Humanity tied down to an artificial grid, where everything in civilization revolves around this grid, so that Humans will remain totally enslaved and not think about deviating from this system.




It needs to be emphasized that not all of the Reptilians had the intention of controlling and oppressing Humans. There were others who had the intention of enlightening us and helping us evolve spiritually, back to where we were, so that we may escape the control of their brothers.




It is doubtful that any of them - the ones who wanted to help us - are still alive. More likely than not, all of them were killed off or their populations were severely reduced to such small numbers that they could not lead enough Humans away from the backward ways of the their brothers.




HOW THE DESTRUCTION OF ATLANTIS AFFECTED THE PLANET'S CLIMATE




Those in Atlantis who had abused the knowledge and technology that had been acquired over time to build the great civilization, had destabilized the Earth's eco-system in the process of their reckless behavior.




Initially, the planet Earth's climate was far more stable and balanced compared to what Humans see now. Before the dramatic climate changes the irresponsible inhabitants of Atlantis had brought onto the Earth, temperatures on the planet were far more stable and far more comfortable than what we in many parts of the planet see and experience now. Disasters like hurricanes, floods, tornadoes, earthquakes, etc. were also non-existent. In those times, before the Earth was destabilized, the Earth was healthy. And just like a healthy body, everything on the planet was intact and functioning as it should.




It is important to emphasize that the natural disasters we see occurring on this Earth is the planet's way of healing itself from the damage that has been caused to it, and is still being caused to it. It is healing itself back to a more stable state. Just like how a Human's body will use different methods to repair and heal diseased areas, so is the planet.




The current habits of Humans on Earth – the habits of deforestation, pollution of our lands, water and atmosphere, uncontrolled expansion of our cities through the natural land, animal hunting and so on - are intensifying this unstable state. The consequence of this is that we are making the natural disasters far worse and much stronger than they need to be.













"Everyone and everything is consciousness but everything and everyone is not self aware"

"I am you, you are me and we are everything that we see"

"We are compartmentalized consciousness of ONE infinite mind"

"We were all created equal, although all are not treated equal or expressing greatest potentials, equally"

"There is no death because life is continuous"

 

Listed above, are but a few quotes that I have stated or used over the years as general definitions of who we are within the bigger picture of life. The engine that drives and fuels my motivation have been my own personal experiences and observations beyond the veil but more importantly, it is an inner 'core' will and/or KNOWING that simply IS. This KNOWING is within US ALL because we are ALL – fragments of the ALL but so many are still disconnected from the ALL, due to more focus on social, mental and psychological programming designed and reinforced by a temporal and artificial construct (material plane(s). However, we are still witnessing an organic and incremental reconnection to the ALL and for this reason, the traps of the material planes are being shaken up! The 'shake-up' is causing some intense resistance across the board (so to speak).

 

As one could imagine, much has been done and continue to be, in order to stop the individual expansion of self-awareness… Such a revelation will certainly have some powerful implications because when one realizes that he/she is but a fragmented shell of the ALL, she/he will begin to awaken dormant magical or God-like powers and abilities! We will begin to realize that things that many of us have been 'brainwashed' and CONditioned to see as 'super-natural' or 'magical' isn't super natural or magical at all. The 'super-natural' is simply our natural state but due to being born in a word of extreme limitation and purposely fire-walled off from your greater mind potential – our present way of being is thought and believed to the 'normal' and that's the way the global controllers want and need it to be. Why? Because they (the inter-dimensional and global engineers) KNOW that they will never deceive, control, manipulate or fool a Being who is really connected to the ALL! Its all about 'a few' in contrast to the whole, holding onto their illusion of power and control. You had better believe that there are covert and overt agendas and conspiracies to hide greater empowering truths away from those who are still under hypnosis or a spell.

 

Within the link below is a documentary that was sent to my attention a couple of days ago… It is a documentary on how some of the greatest minds in science and quantum physics had learned from the perspective of a 'left brained' scientific mind. It is a presentation of powerful information that people such as myself have been saying for years is a measurable and provable fact. You will also see that there was obviously a conspiracy to not allow these findings and teachings to be released and taught in colleges or universities across the country. For those of you who saw my 'Intelligent Design & Evolution' video that I had published on Youtube about 3 years ago; you will see that my presentation is in alignment with the information that the scientists learned of… As I watched the documentary, I thought of all of those who wrote me and said things like "where's the scientific evidence to back up such outrageous claims?" or "You speak ignorance", etc… All I could think was how well so many have been brainwashed to think that valid and valuable information can only come through by way of left-brain thinking and science. As I have said to them and I will forever say this; 'sometimes, the evidence we seek is in an 'inner knowing' that cannot be measured, presented or explained to a 3rd party in a linear or material way'. Yes, sometimes you just KNOW, when one is connected to the ALL. In the meantime, for those who need a 'scientific' presentation or approach – here it is and as I predicted many years ago – there will be more suppressed and hidden revelations to come forth because all that is hidden or suppressed, MUST come to light; universal law 101.

 

http://www.youtube.com/watch?v=LFSRTsLOiv0

 

Someone had posted a question to me within a group forum that I am apart of on Facebook regarding Ouija boards... I decided to share the respective question and my response here because I feel that there's a strong relevance among certain members here…

QUESTION;

 

"Astral BooBaby..... what or how do you explain the Quija board? I had an experience and I have seen multiple people who also have had experiences in your opinion is it a hoax or does it have any metaphysical validity?"

 

ABB's RESPONSE;

 

The Ouija board is a 'real' conduit for spirits and entities vibrating outside of this frequency or bandwidth to interact or communicate through us within our present vibratory frequency/bandwidth... One can say that when we sit down and use the Ouija board; we are pretty much agreeing to allow our energy or vessels to be conduits for communication, in this regard… How does it work? Well, before I really answer that question – please keep in mind that our bodies are mostly water and this was by 'intelligent' design because water is a necessary component for spirit, energy and consciousness to flow 'fluidly' within this dense reality… Water is also a perfect conductor of electricity and electromagnetic energy, which is a huge part of what we are in our purest form… Therefore, it is through the water within our vessels that these 'outside' forces direct and communicate with us – sort of like how neurons are sent from the brain to move our fingers, hands and body.

 

The Ouija board summons; opens portals and gateways by way of the body or bodies and energy of the person(s), who has set forth the intent to do so… Spirits and Beings can merge their consciousness with our bodies and send electrical signals to move or direct us in a certain way but as it relates to the Ouija board, the Being(s) is directing the motion to spell out the appropriate words that corresponds to the questions asked or whatever information that they wish to communicate. Here's the potential danger in using Ouija boards – if our minds are not strong OR if there is a crack in our auric field, an entity can project a portion of their energy or consciousness into our sphere and can continuously influence or even possess the host. For this reason alone; I advise people who are not knowledgeable of the metaphysical or those who obsessively drink alcohol, do drugs; eat a lot of meat; have sex with multiple partners (promiscuous), hateful, hostile, selfish or those who have any form of disease -- DO NOT play with or use these boards. Such persons can easily attract or magnetize a force that would only feed off of or into their present condition and let's say that this will not manifest anything pretty or beneficial for the host.

 THE UNIVERSAL LAWS




Everybody in this universe has a place in the grand scheme of things, to maintain order and balance.

It's essential that in order for there to be balance in a system, every individual body working within that system must play a specific role that will maintain the overall system and keep it functioning. These individual bodies must also work under certain restrictions and laws in order for the system to function in a consistent way and disorder does not becoming the norm.

Every physical body in the universe has been designed to accomplish a specific task to maintain order at a larger level.

This all works from the smallest to largest scale, known and unknown to us.

 

At the moment, we Humans have managed to have forgotten our individual and collective roles we chose to play out prior to incarnating into this planet. We have managed to disconnect ourselves from our Spirit, which is the core element/nature that governs all bodies in this universe, the one element that brings life and order to everything we see.

 

It should be a simple task for us to act out on our true or core nature; animals and plants, for example, have no problem playing out their roles and expressing those roles on a physical level. Their actions, from the will of Spirit, combined with their body's specialties, bring out the balance we see in our eco-system.

Man, has decided to not play his role and instead seek out their own selfish needs. The result has been chaos within ourselves, our communities, our cultures and chaos in the natural balance of our planet. If we managed to send ourselves to other worlds, we would bring disorder through out the solar system and the rest of the universe.

The result of our choices is similar to what would happen if an organ in your body decided to not do its job and instead wanted to do something else. If this happened, your body would stop functioning properly and eventually die.

 

Where did Humanity go wrong? Part of the problem lies in the the fact that in modern civilization, individual Humans have a desire to put on masks or façades to give others the impression that they fit into some ideal personality type to win the approval of certain people or just other Humans in general. It can also be added that from childhood, in certain circumstances, Humans are heavily conditioned to behave in certain ways, ways that have no roots in the laws that govern our universe, but instead have their roots in the minds of those who control a society.

It's because of this conditioning that many layers of masks accumulate, essentially blurring out the core essence of ourselves; Human behavior is now based on these masks that they have put on themselves. The more we look through these false identities, the harder it will be to understand our core nature and our true individual and collective purpose.

All living things are born "pure", acting out in ways that will eventually lead it to play out its roles once it has reached adulthood.

But the desire for Humans to change people and make them conform to some ideal and their desire to fit into an ideal has caused more harm for the Human race than good.




 

 

 

 

 

 

SPIRITUAL ANATOMY




There is a much deeper structure to what we perceive as the Human Body and what we understand as Human Anatomy. Three stages of our true anatomy will be discussed in basic.




  

*SPIRIT

Spirit is a source of energy released by what many will call "God". This source of energy eventually developed into all the things we sense with our spiritual and physical bodies. It is the core essence of all things. All living and non-living things possess Spirit.

Under the governing laws established by "God", Spirit acts upon this to keep things in the universe alive, so speak; keep things in motion and to maintain the shape and form of all things.

 

In terms of our spiritual anatomy, and how this stage interacts with the other two stages, this stage is the part of ourselves that work directly with "God" and "God's" laws. It is the side of us that wants us to act on a much higher purpose, this purpose being working in harmony with "God's" universal laws. It is the side of us that tells us not to engage in certain things because it does not coincide with universal laws and the consequences of engaging in certain habits will be devastating for us.

This side is our very core, our true form, our true nature. It is what drives us to strive for and do the things that will help us play our role in the universe and achieve our purpose.




 

*SOUL

 

The soul is the seat of our ego, or our personality. It is also the place where all of our memories and knowledge are stored. Our brains can only store a finite amount of information, but our souls store everything else, including all the things that we may think are lost to us.

Some of these lost memories may manifest themselves through dreams and psychic visions.

The material that soul is made out of has it's origins in both Spirit and physical matter. The soul cannot exist without Spirit, and the physical body cannot exist without the soul. The soul is made out of elements found in physical reality and spiritual reality.

The soul is also the side of us that is affected by the experiences we have in the physical world, and its development is also based off of those experiences.

 

The soul also acts as the energy, or the battery of the physical body. Without the soul, the body would not function as it currently does.

The soul is the energy that that works directly with our nervous system and brings it to life. The soul is the source of all thought and action in our bodies.

The soul is the initial form of the electric signals, we see manifest in our nervous system, that trigger our physical body's actions and thoughts.

This is the energy source that excites or charges the particles in our nervous system to create those electric signals.

 

The soul is like the physical body, it is not something that we will permanently host. Our true form will always be Spirit.




 

 

 

*BODY

The body acts as a vehicle for soul and spirit. It is the vehicle that allows the spirit to act out its purpose in the physical world by using the knowledge and experience stored in the soul. But it is also the side of us that allows us to survive in the physical world. All of the instincts needed for the survival of the individual and race are stored in the physical body. Examples of such instincts would be sexual desire, hunger, fear, sleep etc. We would not make it very far into our existence in the physical world without these instincts and the Human race would eventually be extinct.

Like the soul, the body is not a permanent host for the Spirit. The body eventually ages and dies.

 

It's important to understand that the instincts placed into the physical body must not be acted on in excess, to the point where our lives are based on personal satisfaction and satisfying these primal isstincts. This blurs out the objective of Spirit. These functions of our physical bodies must be used for the sake of working in conjunction with the universal laws.




  

 

ACCESSING DEEPER KNOWLEDGE




Humans are filled with opinions and constantly speculating about things. Humans rely on their finite "hardware" (The Brain) to try to understand the things that are far beyond the perception of the physical senses.

Relying strictly on the physical will only lead one to come to conclusions that are circular and contradicting. This is because our senses can only see things to a certain point. This can also include the technology we attempt to use to try and see beyond what our physical senses can perceive; even technology has its limits and can only see to a certain point until the things beyond its perception becomes a "blur", so to speak.

 

Because we Humans have forgotten our true nature, that we are spirit first and foremost and that form is linked to all things in existence, we turn to technology and our physical senses to make sense of things.

Because of our natural connection to all things, we are fully capable of accessing information that goes beyond what we can sense with our physical bodies or with technology.

We can access certain things through the use of our Spirit, but because we continue to allow our minds to chatter, speculate and attach itself to opinions, the information that our Spirit holds may be blocked out or even mixed in with the confusion and chatter in our minds.

Accessing what the Spirit has to offer requires that we stay in a quiet mental state. For the truth to seep through us, we must abandon all that we think we know, silence the chatter and just allow the Spirit to speak. The Spirit is that quiet voice in the "back of our minds" telling us what's best for us; protecting us from danger and leading us to the truth. But Humans have made a habit of not listening to that quiet voice, and instead, succumbing to primal desires and satisfying one's ego.

There are rare moments when we as Humans tap into this source of information and guidance.

Any moment where you have had an epiphany, or a "eureka" moment, so to speak, you have accessed this source.




 

 UNIVERAL LAWS LAWS EXTENDED

There are laws that govern our universe and everything in it.

Those laws bring stability and order to our universe.

The universe is a living thing in the most literal sense. Humans are basically "cells" in this vast system.

Our purpose has always been to take care of each other, the planet and the creatures of this planet with the guidance and understanding of these laws.

When a living being, such as a Human, makes the choice to not follow these laws, not only will they experience imbalance within themselves, but in their world as well. Instead of doing what they were supposed to do on Earth, Humans, instead, chose to leech off the planet. The result has been the destruction of many valuable things, creatures, as well as the destruction of the Human race in many ways.

 

As said, the universe is a living thing, we are inside of it.

When there is imbalance, various things in our universe react to this imbalance; think of these things that react as being part of the universe's "immune system".

Current Human behavior is similar to that of a disease. The bizarre weather we are experiencing here on Earth is our universe reacting to the disease.

The universe is cleansing itself, and it will only get worse if we do not change our act.

 

Many Humans say that we should fear our creator, but we should be more afraid of nature, for nature is merciless, and will do many things, that may be perceived as horrible, to bring balance back in itself.




 

HOW TO FOLLOW THE UNIVERSAL LAWS




Our purpose here on Earth was to take care of the planet, the creature within it, and each other, for our world and everything in our world and other worlds were placed in the universe to all work in unison under the laws to maintain balance.

 

The laws that are being mentioned are spiritual, they are not something that can be written down on a piece of paper. All the creatures follow these laws by instinct, for they do what they were designed to naturally do to maintain order in Earth's ecosystem.

 

The true purpose of all living and non living things in our universe is related to and goes in line with those laws. When Humans follow their true purpose of taking care of the planet, the creatures and each other, Humans, like the animals, will instinctively begin to follow these laws and understand them.




 

WHO CONTROLS OUR PLANET




Humans are nothing but tools that are being used to bring back and maintain what they (The Reptilians) have lost so many thousands of years ago.

They understand our potential as Human beings, and most importantly, they understand the potential we have spiritually. They know that if we are aware of our potentials, their control over this world is lost.

To stop us from understanding our potential, they distract us and keep us dependent on things that keep us from building ourselves spiritually and advancing ourselves as Human beings.

All established things in the system Humans call "modern civilization" have been created to prevent Humans from discovering their true selves. Everything from race, religion, war, movies, television, current governing systems, money etc, have all been placed to keep us at a certain level of awareness.

As long as Humans remain attached to this false system, they will continue to lead us in the direction they want us to go.

 

Many Humans that follow established religions and religious organizations will classify these beings as being "demons" or "djinns". These terms are a false understanding of what they really are.

They are not "dark" spirits roaming this Earth, but they are native to this planet. Their bodies are flesh and blood like Humans.

There was a point where ages ago, like Humans, groups of these people decided to turn their backs on the spiritual laws that govern our universe. It is because of this, that much of what they had built was destroyed and lost, including many of their own people.

As stated earlier, they are using Humans to bring back everything they have lost.

 

So, when it comes down to who controls this world, things go far deeper than what some people may classify as the "Illuminati".

Humans think that the solutions to their problems are material, such as the beliefs that money needs to be added or subtracted into certain programs, or more hybrid cars need to be built and so on.

The problems we are dealing with are spiritual, and we are in a "spiritual battle", so to speak.

As long as Humans continue to attach themselves to the the things the Reptilians have made for them, they will never escape their problems.

When it all comes down to it, the problem with Humans stems from their own detachment from spiritual laws. Humanity's problems never came from their lack of material things like money, or a certain type of car. It is the spiritual laws that bring abundance and balance in everything in the universe.

If Humans follow those laws through their actions and if the things they build work with those laws, they will be met with abundance and balance.

But to see these things manifest, Humanity must make the decision to detach itself from this system that brings imbalance.

 

Most Humans have heard of the civilization of Atlantis in one way or another.

The Reptilians are responsible for building it, not Humans.

As stated earlier, at some point in history, after building their great technologies and cities, they turned their backs on the spiritual laws. The result was the destruction of everything they built, including the loss of many of their people.

 

When the Reptilians had discovered Humans, they initially saw Humans as a threat.

It was during this time that Humans were in fact, far more advanced spiritually and physically than they are now. Humans natural abilities were equal to, and in some cases, possibly far greater than the natural abilities of the Reptilians.

Although Humans had advanced natural abilities, their wisdom was lacking. The Reptilians took advantage of this by teaching Humans the same arts, sciences and crafts that had destroyed their previous civilization, for Humans did not have the experience to understand what these things would lead to. They also saw that they could use us to rebuild what they had lost, for our numbers were high.

Because so many of their people were killed and much of their technology was lost, they did not have enough resources to rebuild on their own, so they used Humans.

The great civilizations that were found all over the world, such as Egypt, Maya etc, were built by Humans, but through the command of the Reptilians.

Also, using what little advanced technology they had, the Reptilians would attempt to change Humans into a less advanced form so Humans would be easier to control and less likely to resist them.

What Humans understand as the "Neanderthal", was a creation of the Reptilians. The Neanderthal was intelligent like Humans, but its tendencies were closer to that of a wild animal. Neanderthal was a primitive form of the advanced physical bodies Humans developed and it did not possess the advanced psychic abilities that Humans had.

The Neanderthal would eventually mix its genetics with Humans, passing on its primal tendencies into other Human beings.

 

The main objective for the Reptilians has always been about bringing back what they have lost by using us to rebuild those things. Any advancement in technology that Humans witness has never been and will never be for their benefit, but for the benefit of the Reptilians.

All of this has been going on pretty much since the beginning of Humans existence, and to this day, Humans are still their slaves and the majority of them are completely unaware of it.

Even those Humans at the highest level of what some people call "The Illuminati" or "The Shadow Government", are under the control of the Reptilians.

The Reptilians will go as far as turning Humans into machines to make them into a more efficient slave.

 

It needs to be emphasized that not all of the Reptilians had the intention of controlling and oppressing Humans. There were other who had the intention of enlightening us and helping us evolve spiritually, back to where we were, so that we may escape the control of their brothers.

It is doubtful that any of them, the ones who wanted to help us, are still alive. More likely than not, all of them were killed off or the populations were severely reduced to such small numbers that they could not lead enough Humans away from the backward ways of the their brothers.

 

0

/