Shopping Cart
Your Cart is Empty
There was an error with PayPal
Click here to try again
Thank you for your business!
You should be receiving an order confirmation from Paypal shortly.
Exit Shopping Cart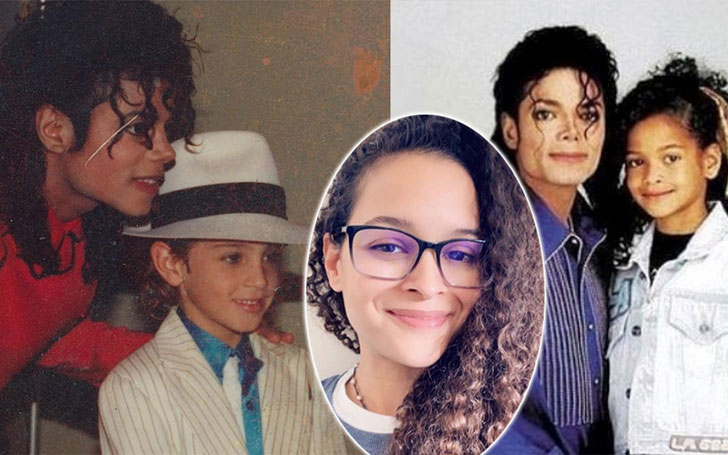 A FIRST!
I will explain in the sincere reasons why this story and situation has prompt me to explore, chart and rightfully respond in the fashion that I have chosen!...... I would be remiss if I were not to add that my read, commentary, opinion and prediction is NOT to be looped within the realm of exploitation, gossip, sensationalism or salaciousness! Long live those who have a pure heart; genuineness, compassion, integrity, honor and the HIGHEST of truths!

A LITTLE BACKSTORY OF WHAT IT TOOK TO POST THIS VIDEO;
This video was completed and finished March 18, 2019.
I tried to post the video on the 20th, but it seemed that all kinds
of issues and anomalies were accruing with my computer, which caused me to have
to regroup and find other ways to post the video. When I managed to finally post the video – I got an error message that read 'we are unable to save your video at this time, try again later'… I was perplexed by this but I kept trying to save. I tried readjusting the tags, subject title and I even tried changing the thumbnail – nothing worked.
I then went to my video manager and saw where this video was labeled as 'blocked globally' due to detecting copyrighted material... Mind you, this video was not published to be seen by the public at this stage… I did have no more than 4 minutes of video footage of Michael Jackson performing live on stage but there was no music, no sound and the footage that I used was listed under the 'creative commons' category (which means re-use is permitted). I didn't even use the actual video footage that's published online – I used my own video camera within the software to record the footage from the internet and saved it as a file that I created. So there's no way this issue was detected and blocked by way of algorithms.
This all tells me that someone must have manually watched the video and immediately put the breaks on it. Nevertheless, I deleted the uploaded video and went back and re-edited this video ( took out the small footage of the live concert) which in turn added to a couple of hiccups you hear and see in this video… Re-editing this video, required an additional 5 hours of my time! I share this to make the point that the forces are always working overtime to derail, thwart or block you – especially when you are doing something right or righteous! We can theorize why this was done to this particular video but as far as I am concerned, it proves once again that some of us are being manually monitored and thus, extra censorship and manipulation tactics are definitely being implemented to control the narrative!
https://www.youtube.com/watch?v=uOVrT1Hx7tQ

By: ABB a.k.a. AstralBoobaby
On the streets and all over social media - many are engaging in some pretty interesting and intense dialog regarding the untimely passing of hip hop and rap icon Prodigy of Mobb Deep.
Born Albert Johnson, the New York City icon and legend was just 42-years young, when he passed away on June 20th, 2017. He was in a Las Angeles hospital due to complications related to sickle cell disease - condition that he's had all of his life. TMZ was the first to publicly cite the cause of Prodigy's untimely death was because he 'choked on an egg'... No official cause of death has been released to date.
Upon further research on the matter, one would quickly find countless blogs, videos and articles by Prodigy's peers, fans and public figures, such as Info Wars founder Alex Jones - citing beliefs and theories that Prodigy may have been murdered because "he knew too much" and bravely spoke out about what he knew. The rap and hip-hop legend has used his voice and platform exposing matters related to corruption in the music business; conspiracy theories; the Illuminati; the government and even matters that dwell in the realm of the occult.
Whether the passing of Prodigy is due to an accident or something far more sinister - one thing is for certain; His passing has brought more light and attention to His message and music like never before! For this reason, I am inspired delve a little further into how and why his passing is serving as a catalyst for an unprecedented number of public figures and celebrities to rebel and follow suit at all costs.
Celebrities can influence, inspire and inform on a level like no other person on the globe! There are those who are in the KNOW who are using them; their talents and gifts to influence, 'program' and sway behavior, attitudes and opinions of the masses... A celebrity has been proven to be one of the greatest weapon for mind control... Is there any wonder why there's such a vested interest by their handlers to control and manipulate them to fulfill an inhumane bottom line? Stop and think
Although, the legendary rapper Prodigy, may well have been among the first popular celebrities to use their celebrity and platform to bring attention to conspiracies, secret societies and agendas that we will not learn in school or mass media, there are certainly others who have followed suit in the hip hop world.
Another hip hop legend to speak on such matters was the great and late Tupac Shukar, Tupac was controversial; very outspoken and brutally honest be it on record or in interviews. He is credited for now infamous coined word; Killuminati - a compound word of Kill+illuminati. Tupac's last album; Makavelil: The Don Killuminati, 7 Day Theory, may have been the project that sealed his untimely death, according to several sources.
Many fans and insiders, believed that Tupac had regrets for selling his soul to a network of extremely wicked and evil forces. Is it a coincidence that two young men (Prodigy and Tupac) who just so happen to shed light and attention to similar conspiracies and secret agendas are deceased at such young ages OR is their untimely and suspicious deaths a red flag - giving them credibility of something more sinister?
Although this video footage is rare - it is but one of many by the brave and outspoken legend and hip hop icon.
One of the latest most outspoken voices on controversial subject matters involving conspiracies in the hip hop world comes from one Yasiin Bey, most known as Most Def. In early 2016, at the age of 42, Mos Def had made an official statement that he would be releasing his final album and would be retiring from hip/hop. According to an interview with the musician in GQ — a reaction to "fear that Mos Def was being treated as a product, not a person."
Yasin Bey moved to South Africa in 2013 and is documented as saying; "For a guy like me, with five or six generations from the same town in America, to leave America, things gotta be not so good with America." A few videos have been released to the public from Mos Def where he speaks emotionally and passionately about immigration issues, conspiracies and more.
Comedian and actress, Rosanne Barr is accredited as being the first
celebrity to publicly speak about the use of MK Ultra in Hollywood.

Comedian and actor Jim Carrey, is among Hollywood celebrities who appears to be woke and willing to spill the beans on what he believes to be a secret agendas by the Illuminati. This was certainly something he did in full form in a 2014 appearance on the late night talk show hosted by Jimmy Kimmel.
Carey made a memorable and somewhat controversial entrance, the minute he walked onto the stage he made a hand gesture that many who have researched the Illuminati online would know was linked to this organization. However, it didn't stop there, Carey continued to 'jokingly' make Illuminati references and conspiracies throughout the interview. Many theorize that Carey is now being set up for speaking out and that for his 'break of oath' – he is being set up for His fall and character assassination by way of being blamed for His girlfriend's death.
Actual live footage of Jim Carrey on the Jimmy Kimmel live show. Is he joking, mocking or exposing the Illuminati? You be the judge.

Comedian Dave Chapelle has used his platform to suggest that something really sinister is
happening to celebrities - aiding in their mental break downs; use of drugs and ultimate demise. 
The term star-whacking was brought to the forefront by veteran actor Randy Quaid... Star whacking is described as the covert murder of celebrities who are either; not cooperating with their handlers or those who are speaking out about the dark and wicked side of the entertainment industry or those who are simply worth more dead than alive; disposable/liquid-able assets. I've viewed several videos by Mr. Quaid with his wife and lawyer and I see and sense a man who is genuine, upright and sincere... Far from the "delusional and paranoid" label that he has been given by those who are outright dismissive and detractors.
Randy Quaid is most known for his starring roles in blockbuster hits such as; National Lampoon's Christmas Vacation; Independence Day, Caddy Shack and Not Another Teen Movie, to name a few.
Part 1 of mini press conference held by Randy Quaid and where he sheds light on a long history of blackmail, extortion and theft by very powerful players in Hollywood.
Could Kanye West's most recent rant on stage be an act of rebellion against his handlers and the system?
The general public may well be surprised at the number of high profile stars who are regular viewers of content by bloggers and vloggers who are far from the 'normal' conventional types. Such celebrities connect and resonate with the unconventional due to the facts that they are literally living in a reality that supports unconventional narratives and realities.
I received a revelation several years ago that many celebrities are actually messengers, gatekeepers, righteous leaders, catalysts and prophets, etc. They are sought after for their gifts and talents; offered fame and wealth and ultimately locked into contracts (which is consent to more than they realize) before they become fully awake and cognizant of what's really going on and what they were actually born to do. The celebrities highlighted in this article are but a few who have awakened to their greater purpose and has broken free and are now using their platform in the reverse of what they were positioned to do. These are the kind of stars who are at the point where they are willing to loose it all -- including the ultimate sacrifice; their lives.
As the old saying goes - "where there's smoke, there's fire" and therefore, we can no longer ignore or dismiss the smoke in the room. Here we have very smart, reputable and credible A list performers of all ages and walks of life exposing some of the same situations. It is time to PAY CLOSE ATTENTION to what's to come...
With the equinox and summer and winter solstice of 2017, in conjunction to an unprecedented number of timeline jumps; this year will be catalyst to spark an acceleration in the rebellion of the celebrated against their captors -- you cam bet on that!
Jim Carey, Tom Cruise, Eddie Murphy, Madonna, Usher, Whitney Houston, are among a few celebrities that have publicly expressed their religious or spiritual interest but are we surprised to learn that most celebrities dodge or avoid such questions altogether? Could it be because many of them may practice a faith, that is not mainstream and therefore, they fear loosing their fan base because of it? Or, could many of them have no religious and spiritual point of focus at all and this too is reason enough to believe that if the public knew where they stood, they risk loosing endorsements and fans? This blog is sort of a follow-up to my previous blog about Preachers and Pastors who live luxurious fanciful lives, while claiming to be real men of God. I wanted to expand the dialogue to celebrity in general. As one who grew up with a Christian background and I still have friends and family members who identify as Christian; I already know that many people of this faith, do not believe that celebrities can be spiritual and famous too. They believe that Hollywood and the mainstream media is ruled by 'Satan' or 'Lucifer' and therefore, no true spiritual and religious person for Christ could be successful in that world and within the world of the 'rich and famous'… This is commonly seen as 'serving 2 masters' as the Bible has a passage that denounces this.
  (Click on link to view video to view Celebrity Spirituality Part 1)
http://www.youtube.com/watch?v=-ei7agyMO0U
I personally think that people should be allowed to practice and worship as they see fit for them. I feel that many people assume that if one happens to be very wealthy, rich and famous; that true spirituality or faith cannot exist within this paradigm and I disagree with this notion. It is very possible to be of great worldly means and equal spiritual means but to do so would require equal focus and attention and this is where the struggle comes in for many celebrities. Contractually speaking, some celebrities have their lives planned out months and even years in advance. If they do not add clauses in their contracts that would permit or allow them time and space to give focus to their spiritual and religious devotions, they run a high risk of 'loosing themselves' in the mist of a heavily ran machine that cares about nothing but their investment or 'bottom line' a.k.a. money! Fame does come with a price that most souls are not willing to pay, when someone else invest in their brand. However, if fame comes by way of our own investment, hard work, honor and integrity, we avoid the traps and pitfalls of 'the 2 master' dichotomy… We will also have a broader range to do it 'our way' without dehumanizing and soul-selling compromise.
/