Shopping Cart
Your Cart is Empty
There was an error with PayPal
Click here to try again
Thank you for your business!
You should be receiving an order confirmation from Paypal shortly.
Exit Shopping Cart

One of the things that has helped me navigate through some of the harshest and most difficult challenges in life was and is my innate magnetism to joy and humor – so that I WILL smile and LAUGH... I have laughed a LOT in my life and ironically, I have even found ways to look back on some pretty harsh and challenging times, and laugh at some things that were 'no laughing matter' at the time I was going through it... One of the main reasons why I am so very close to my sister, nieces and nephews and certain cousins is because we rarely ever part ways without finding laughter and humor in something, be it a situation or ourselves. We literally and figuratively tickle one another's funny bones like no other and this reinforces our bond and closeness.
Many of us are walking around too uptight, on edge, fearful, worried and just too pessimistic. Starting today, I challenge all who read this forum to begin finding ways to see humor in yourselves and others… Learn to just LET GO and LAUGH! Or better yet, go to a comedy store or rent a DVD of some good comedians and JUST LAUGH! Be like a child and play with the children in your life, as if you were one of them and JUST LAUGH. After all, laughter is and will always be one of our greatest natural medicines and I have provided a great article below, that breaks down the mechanics as to why the aforementioned statement is a proven fact.
This blog is more specifically geared towards those of us who are single and have never been married or those of us who are formerly married… Do you desire or want marriage in the 'legal' sense of the word to be a part of your future? If so, why not? If not, why not?...
For me, I have pretty much decided that marriage in its legal definition of the word is NOT for me because for beginners; I do not care about having the government sanctioning or controlling my love life; my possessions and heart. For me, marriage is the merging of two-hearts, minds and bodies for the sole purpose of creating love and a better life… It does not demand or require governmental validation, control, influence or mandates via a lawyer, court and a contract… Yes, this is not for me but I will support anyone who wants it for them (to each his/her OWN).
Also, I am by nature a 'free-spirit' and like any 'free spirit', we do not like constraints, control or others dictating the flow and direction of our love, thoughts, creations, ideas and life… I am in no way stating that I am not opened for a strong and mutual love and/or life partner but I cannot or will not accept such a union under the religious or social construct that the definition of marriage is currently under… That's just my 2 cents on the matter… What are yours?
Although I have never been in love, I have had very intense crushes… My very first 'intense' crush was with a young lady who used to sit next to me in my English class when I was in senior high school; 10th grade. The young lady who I had a serious crush on, name is Bernadette and she was very down-to-earth, smart, beautiful (both inside and out) and adorable. Bernadette was pretty popular for the very reasons that I had previously listed… I used to think about her all of the time; wondering what she was doing at home or at any moment I would think of her. I would literally feel a certain kind of 'joy' whenever I would think about her and whenever she would come around… She seemed 'unreal' and 'heavenly' to me… Whenever I was next to her, I would feel joy but some serious nervousness at the same time. I would literally start sweating; sweaty palms and all, lol! I remember being so shy and insecure, that I couldn't speak directly to her most of the time. After a lot of thought and consideration; a day had come when I had decided that I would write her and ask her out on a date. Now mind you, I gave her this letter in class as she sat right next to me,(yes, I was that shy and insecure, lol)... Anyway, she wrote me back and said that she would go out with me but only after I would go to church with her… Now, although I wasn't very confident in who I was in the field of dating and relationships as a person -- I was pretty confident in my position on religion and church and quite frankly, I wasn't 'feeling' it BUT, I was so enamored by Bernadette, I really, really considered accepting religion again, just to be near her… Well, to make a long story short, I never got to go to church with her and we never went out on a date. Somewhere not long after I had expressed an interest in her, I realized and accepted the fact that she wasn't attracted to me in the same way that I was attracted to her. Nonetheless, she will always be my very first 'intense' crush! Indeed, without a doubt, if I had pursued and she had reciprocated my intention and interest – she would have definitely been my very first love.
Now that I have briefly shared my story in this regard, I am curious – who was your very first crush or your first love and what magnetically created this attraction for you?
Article by; ABB a.k.a. AstralBooBaby
The month of February is widely known for and associated with being the shortest month of your year! It is also known for time-period to spotlight and celebrate the historical contributions from and by those of us from the African American community (black history month). Last but certainly not least; this month is widely associated with the romantic form of romance! This month has another point of interest for me because the 14th day, is what I call, 'my physical entry into this collective reality' a.k.a. birthday! It is also Valentines Day. Indeed, this month has several layers; points of interest and dimensions to it, I would like to primarily focus on the subject matter of love…
What is love? According to Wikipedia; love is defined by a variety of feelings, states, and attitudes that ranges from interpersonal affection ("I love my mother") to pleasure ("I loved that meal"). It can refer to an emotion of a strong attraction and personal attachment OR it can also be a virtue representing human kindness, compassion, and affection. Love may also describe compassionate and affectionate actions towards other humans, one's self or animals. Regardless of the way in which love is experienced and expressed, we can all agree to some degree or another that love has a universal appeal but what is the science of love? Is love driven by the biological frame work or are there spiritual and metaphysical aspects of it? Where does the desire, need and want for love and to express love originates and why it is still one of the most transformative expressions on earth? Before I share theories, beliefs, opinions and even the science behind all-things-love, I would like to share my personal perspective on the subject matter!
ABB's DEFINITION OF LOVE?
 My definition of love is; an intense and comforting heart-felt 'state of being' to which a person will 'feel' and generate empathy, consideration, e-motions (energy-in-motion); developed and characterized by a biological, metaphysical and/or spiritual connection and appreciation of a person, place or thing.
WHY DO WE CRAVE LOVE?
 I believe that the core of who we truly are (sphere-IT/mind-consciousness) was created from and a divine architect from, for and about love! I define this Creator as a non-physical form from which we come from as one of purity, harmony, belonging, peace and cooperation! Although we may have temporarily forgotten who we are, from a 'conscious memory' point of view – we intuitively feel and KNOW that there's something greater that we NEED to be apart of and this is the 'spark' that drives US! We can call this GREATER force we are searching through many sojourns to reconnect and BE with 'God', 'Allah', 'Source', 'Prime Creator' or 'Universe' – No matter the name we give it; the intention is the same – to exist an uncompromising 'state-of-mind' of mutual compassion, acceptance, peace, harmony and unity!
CLOSING THOUGHTS ON LOVE
One of the greatest songs of all-time is; The Greatest Love of All, made famous by the great late Whitney Houston! In this song, we are told that 'learning to love ourselves is the greatest love of all'… Although I agree with this song's message; I would like to add that LOVING yourself IMMEASURABLY, IS the UTMOST greatest love of all. Why? Because when we accept and love all that makes US who we are in a world that is constantly telling us we are not 'good' or 'worthy' for who and what we are – we will magnify IMMEASURABLE-LOVE is by default! Immeasurable love encompasses all without judgment or condemnation! It does not require justification to BE – it simply IS! In the state of 'immeasurable love' we WILL honor, respect and live in harmony with the various reflections of SELVES within all of CREATION… I can hear what you (the reader) is saying – 'easier said than done' but that's the point! It's not supposed to be easy! From my perspective, we are pushing ourselves to the limits within this realm of extreme limitation to find our GREATEST-SELF! When we truly find 'SELF' and honor and magnify him/her/IT – WE become the brightest beacons of light and light the way for others who are lost, scared and confused. So, let the quest for all that is love commence and reverberate far and wide!
Just as the leaves on the trees all around us are changing colors for the inevitable falling to the ground to wither away; so should the people, places and things that are no longer serving our highest good. Nature has built-in mechanisms that galvanize change to sustain balance but how many of us resist the 'nature' within ourselves, even if/when that change is creating havoc, discomfort and chaos in our lives? I, for one am guilty of such and a glaring example in this regard, that I would automatically look for the good in a person first and foremost, even at the behest of a greater discernment showing me the opposite BUT yet and still, I would ignore the season that was forging a change within me; to be disappointed or let down again and again. I have a catch phrase that goes 'for some of US to learn, WE have got to burn'… This statement was born out of countless experiences and observations of resisting change for the better in some form or another. It is time that we examine the matter at hand, while asking ourselves - why do so many of us repeat patterns and pathology that doesn't foster balance so reflective like that in nature? Make no mistake about it, we are creatures of habit. We usually stay in one season (so to speak) year around, although external change is constant and fluid. The external natural world shows is us that it is not possible to grow, evolve or maintain a healthy balance if one is not changing as the tides of life demands us to do so.
We are in a new cycle every year around this time and for this season, many of us set goals and New Year resolutions but according to forbes.com, statistics show that only 8% of people achieve their New Year's goal (read article). It is one thing to set a goal for 'change' but it is another if our intent is not strong and held-up to the highest order and so it seems that most of us do can't seem to muster enough will power OR have access to key information in order to get into the range of the 8% who achieve their respective goals! Therefore, I have decided to dedicate this month's theme to embracing change. It's all about building upon and acknowledging a new beginning that can and will foster a better version of self; A NEW YOU, so to speak! Before you review the articles, videos and links that I have provided this time around. Please allow me to share a few of my own tips that has worked for me and others that I've shared them with;
CLEAN HOUSE (literally)
Get rid of letters, papers, emails, furniture, clothes, shoes or any 'tangible' items connected to experiences and memories tied to trauma, gloominess; failed relationships, heart-ache, fear, sadness, defeatism or depression. All things hold energy and emotions and for obvious reasons and there is no need to hold on to things that are aiding in holding your vibrations down.
REARRANGE AND/OR REMODEL YOUR DWELLINGS
Most of us spend more time in our homes than any other place on earth and what better place to 'change' when we are ready for change, than this extension of ourselves? I have found that rearranging furniture and even repainting walls to a vibrant color, helps to invigorate and generate wonderful energy streams and space for our best intention to manifest; upon making this change, you may feel an instant sense of order. You may feel livelier, balanced and vibrant state of mind and being-ness.
LET GO OF PEOPLE AND SITUATIONS THAT ARE NOT REFLECTING THE CHANGE YOU ARE OR WANT TO SEE
This is definitely one of the hardest things for so many of us to do, especially when one has deep emotional ties and connections to that particular person, place or thing. The reality is that when and if we hold on to such things, they affect and 'infect' us in ways that we are not always consciously aware of. If such person(s) is a relative or a job that you cannot afford to break away from right away, take baby steps in the direction towards change and be relentless; be consistent.
GIVE YOURSELF A MAKE-OVER
It is a proven fact that when a person allow themselves a make-over that is favorable to them, he/she is far more likely to project a sense of 'favor' and attract energies that could reinforce change and elevate their self-confidence. Yes, we all know that change comes from within but I have learned that a positive external-self image can ignite 'the core' to strive for a matching 'internal' self.
PUT YOURSELF FIRST
Some will say that putting yourself first, is the most selfish things that one can do but I disagree... If we are not pampering, loving and giving honor to ourselves first and foremost; how can we be of any good to show and do any of this in a healthy and balanced way for others? When you get paid for, pay yourself first; even if it's but only a few bucks! Consider how every situation you are asked to be apart of or attract with your BEST interest in mind foremost.
HELP OTHERS WHO GENUINELY WANT HELP
When we help others who genuinely want the help; we are essentially co-creating and reinforcing energy streams under the wings of the 'law of attraction'. The help that we give to one who is genuine will ultimately be the help we will attract for our genuine selves. You see?
There are many more tips that I would love to share in this regard but I will stop here. Please take the time to review the links, videos and articles as they are all providing great ways to expand and create that GREATER version of SELF that is so eager to BE.
RELATED LINKS & ARTICLES
HOW TO RAISE YOUR VIBRATIONS
https://www.youtube.com/watch?v=vgN1UPwgfwA
HOW TO LET GO OF TOXIC RELATIONSHIPS
https://www.youtube.com/watch?v=8NdGgp8-6Aw
HOW MEMORY WORKS IN TRAUMA
https://sites.google.com/site/humanprioritiesorg/home/resilience-stress-and-trauma/the-effects-of-trauma-on-memory
10 LIFE CHANGING FACTS TO CHANGE THE PAIN OF THE PAST
http://gailbrenner.com/2012/08/10-life-changing-facts-to-heal-the-pain-of-the-past/
HAPPY 'NEW YOU' and IMMEASURABLE LOVE ALWAYS!
ABB a.k.a. AstralBooBaby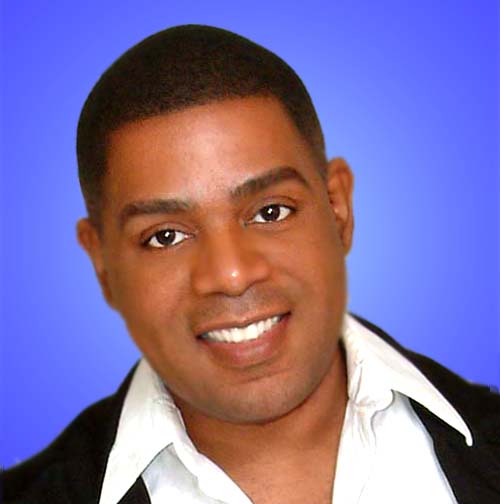 The Winner In You
By: ABB a.k.a. AstralBooBaby
It is no secret that life is filled with great challenges and set backs but there is a 'little secret' about you and your life that I would like to bring to 'light'. The 'little secret' is that with each day that we muddle through, we are victorious! Hence, victories are not only tantamount to a singular defining moment but they are also successive 'moments' where courage, resilience, steadfastness, determination and willful focus is or has been applied! Whether you are consciously aware of this or not, we demonstrate all of the aforementioned characteristics and qualities to some degree, in order to just BE in this realm of 'dense duality' and 'extreme limitation'.
Did you know that there are untold numbers of spirits and beings who would never agree to or opt to take on such feats? Yet, our ancestors, brothers and sisters from the unseen realms, watch, cheer and support us from the side-lines because they really do adore, admire and love us unconditionally! Yes, even non-physical beings love heroes and happy endings *smile* You have forgotten that you are a super star; a she-roe and hero in minds-eye of so many! You are a winner but I am taking this moment to remind you to never give up or stop acquiring your highly honorable badges, spiritual tags and stripes! There are many more experiences and challenges that awaits and will surely require the winner in you to amp up the stakes and play hard! When life throws you a curve ball and pushes you against the wall or knocks you down – take three deep breathes in through the nose and out through the mouth and GET UP and PUSH BACK! You have it within to push back harder and with every step you make against the tide, you'll gain greater momentum, armor and tenacity to conquer future obstacles with greater ease and far less bumps and bruises! Every challenge and battle that we endure is preparing us for yet another definitive moment and reminder of who and what we truly are!
So the next time someone tells you that you can't or shouldn't do something that you set out to do or want – remind them that you weren't built to accept their projection of failure and defeat! You smile and tell them sit back and watch your smoke and remind them to take a few notes while they are at it and apply what you teach them by example! The next time you are faced with a dilemma that overwhelms or causes you to feel down and distressed, get into the 'eye of that inner storm' and neutralize it from inside out KNOWING that you have a ray of sunshine that will always brighten the darkest of times! You show and tell those who project bitter lies, hate, envy, disdain and jealousy that their 'malicious strikes' is no match for your 'ubiquitous stripes'! Show and tell all of those who wish to see you fall, that you are the master of your destiny because you already have the spiritual armor and credentials to support your declaration! Indeed, you are victorious time and time again and I would like to take this moment to salute and congratulate the WINNER that you are and will continue to be!
"Don't let mental blocks control you. Set yourself free. Confront your fear and turn the mental blocks into building blocks." - Roopleen, Words to inspire the winner in YOU"
This weekend, I had tweeted a message challenging my twitter followers to 'smile' and give a word of encouragement (or inspiration) to a stranger because by doing so, we just might change a person's 'light' or life, even… I saw a comment on Facebook in relation to the aforementioned twitter message from Marie;  basically stating that we should in essence do this year around and her comment got me to thinking… So her suggestion inspired me to write this blog and challenge everyone on a broader scale to give 'a smile' and words of encouragement to a stranger.  I also wanted to share my most recent story regarding this matter.
For starters, I have always given a smile and words of encouragement to people that I don't know and my most recent words of encouragement was to a young lady I had come across while visiting my close relatives… I was sitting in my parked car in my sister's neighborhood talking on my cellphone… As I was talking, I noticed a vehicle driving up on the opposite side of the street… The car was quickly parked and out jumps this very attractive young lady… She appeared to be in her mid-twenties…  Although her hair was pulled back in a pony-tail, it (her hair) still looked a bit disheveled… Sshe was moving at a frantic pace and appeared to be pretty stressed in the face…  She reached in the back of her car seat to release a toddler girl – appearing to be about 4 years of age. .. I watched this young lady quickly pick up her child and guardedly walk her off to a nearby home…  She never noticed me watching her the whole time… A couple of minutes later, the same young lady previously described and mentioned, returned to her vehicle  without the child (still at a face and frantic pace) and when she was about to open the car door, I quickly rolled down my window to get her attention… I said "Excuse me! Excuse me Miss" – She stopped and looked over in my direction and I said with a smile "Hi, I just wanted to tell you that you have a very beautiful spirit and beautiful bone structure to match, you should consider getting into some modeling"… She smiled back and me and said, "thank you" --  "I was actually thinking about doing it (modeling) but I am so busy with motherhood, school and work, I have no time to do it" I said, to her "you must find the time to do it --  I have an eye for these things" and she smiled again and said, 'thank you, I will'… Her whole vibe instantly changed and she even slowed down her pace a bit and of course, she drove off…. As she droved off and got a little closer to my car, she looked at me again and smiled even more brightly than before…
Here's the irony, I had come that very same day to visit my sister because they had asked me to hang out with them for a movie and then to a restaurant…  We were also slated to meet up with some other relatives and have a big POW-WOW for the weekend! The restaurant that we had originally planned on going to after the movies was Fridays. We had actually gone to Fridays but we sat and waited for service too long and the customer service was just crappy! So, we all got up and left that particular place… We were thinking about going across town to another Fridays but since it was getting late, we decided to go somewhere else and so, it was decided that we go to Apple Bees instead…  Keep in mind that none of us had been to this particular restaurant in years! When we got there and was seated, to my slight surprise, I look up and see the same young lady that I had seen earlier! She was there, working as a waitress! She didn't work our table but when I saw her, she had a glow and was walking with a level of confidence and calmness that I didn't see from her, just a few hours earlier! She never saw me there because she was too focused on her job and her customers…  This was synchronization and a full circle moment this was indeed.
I share this story because again, I have done this time and time again… You never truly know how much a smile and a few words of encouragement and inspiration can or will affect a total stranger, until you do it frequently enough!  So again, I challenge all who read this message to do this same – it doesn't cost you anything but a little bit of care and time, which can go a very long way! Another divine gift, that may 'keep on giving'.
The advent of the Age that we live in allows us to integrate what once used to be kept adamantly separate - science and spirit. Science is an extension of Spirit and is not something that should be ignored, suppressed or held higher than another extension of Spirit. It is simply a tool but a very powerful one at that. Quantum physics is an area that is rapidly delving into the unknown, the playground of spirituality, and it is emerging with truths that are akin to some of the most ancient truths ever taught on the planet. Everything is One. Everything is Connected. Everything has purpose.
Take a look at your hand, it is right in front of you. What does it look like? You can see the contours of it and your fingers and thumb. And it is hard. Look at the floor or a chair and assess the same things, the contours, the textures. It feels hard to you. Well, this is actually an illusion. Physics shows us that in actuality, your hand is in constant flux, vibrating with energy at differing levels of density.
Einstein's E = MC2 literally means energy equals mass times the speed of light squared. In other words, mass or matter is just another form of energy. This is a crucial aspect of spirituality - everything is energy. Matter, physical matter is in fact an illusion. When we go right down to the molecular level - there are simply atoms re-arranged differently...this is what makes matter! Physical matter is simply energy moving at a very slow speed. Yet we see matter as distinctive and we see it as defined. When we go to the molecular level there is no barrier that makes the chair hard, there is simply a friction of energy between your slowly moving atoms at the edge of your hand and the slow moving atoms at the edge of the chair
So what does this mean? This means that we must change the way we perceive reality. Traditionally we have been taught in nearly every part of our society that we are separate to our outer world. We are taught that the outer world is a separate place to us. However, quantum physics is proving how even at the molecular level we are connected to everything. For example, when we touch that chair, there is an energy transference - meaning that a part of our energy is transferred to the chair and simultaneously a part of that chair's energy is taken on by us. This applies to all things - plants, animals, rocks, all physical objects. This means that we are constantly merging with the reality around us, we are constantly changing - on the quantum level, life is in reality a giant soup of energy. The only thing that defines this soup as separate is our minds. This is because our senses cannot process energy moving at high speeds, this is why we see a chair as a chair and not as a set of slowly-moving atoms in a giant soup of reality. Quantum physics doesn't just end there.
In 1982, Alain Aspect proved Bell's Theorem where subatomic particles, under certain circumstances, are able to instantaneously communicate with each other irrespective of distance. Basically whatever happens to one particle will be reflected by its counterpart, even if it is on the other side of the Universe. This discovery violates Einstein's theory that no communication can travel faster than the speed of light. This means that at the molecular level, at the energetic level, we are connected to everything around us, to other people, to animals, to the rocks to other stars! Ok, so we appreciate the science but what does this really mean?
This is where spirituality kicks in. Spirituality has taught about the interconnectedness in all things from the very beginning. Spirituality has also taught how we are all One - all connected and all being part of a moving ocean, where one molecule of water affects the whole in profound ways. Spirituality also allows us to see the purpose in all of this. It is spirituality that allows us to understand the purpose of this energy, to discover what this energy essentially represents - why are we all One? What does this Oneness mean and above all else what part do we play in this Oneness?
As we begin to view things in terms of energies we begin to understand the world as an energetic place with ourselves as energetic being within and part of that world. Spiritually, everything happens on an energetic level, since of course everything is energy. So for example, our emotions and thoughts are various frequencies of energy, vibrating at certain levels. However, these emotions and thoughts are not contained within ourselves, as been traditionally thought. Instead, these emotions and thoughts that we feel and create are interacting with everyone around us and on a greater level, the entire planet and Universe. The Butterfly effect is a good example of this. Here when a butterfly flaps its wings in Japan, a storm brews in London. Every single event in life has repercussions, whatever they may be. As we begin to recognize that our thoughts and emotions are interacting with others, and that we interact with others' thoughts and emotions, we begin to recognize the true interconnectedness of life.
And it is Interconnectedness that provides us with the understanding that we are irrevocably connected to the Whole. Always remember, the Whole is Incomplete without you and would not even exist if You were taken away.
So I ran into this girl from the past that i had once dated in high school, back then things were simple between us I was attracted to her and I could tell she was really into me. She was dark skinned had a pretty smile, smart, aaaand was the preachers daughter.:roll: back then I really wasn't a Christian I didn't have a strong faith in anything until I went to college and had all these spiritual experiences and knowledge come into my life. at the time life seemed to just pull us apart we were both graduating and decided to put everything on hold and focus on ourselves, 2 yrs pass and we met up and she instantly gravitated towards me, my philosophy about life, and wanted to know everything about me but I was very secretive and didn't like to really let anyone know what i was up to personally, but she really wanted to know what makes me so sure in life and over time she won me over. I finally told her about the lucid dreams obe's and things ive been feeling in my heart to be true, but to my surprise she didn't run away because she was really into me and she knew that whatever I was doing was most likely positive. But at some point her Christian faith became a problem.
At some point she wouldnt listen to what I had to say because the ''good book'' said the opposite. Honestly most of the things I heard her say sounded absolutely sick. after awhile it started to dong on me that even though she had a good heart and a beautiful soul she was slave and was afraid of be convicted of thought crime by god(thinking that she was actually saving me from the fiery pits of hell)/(that im evil and everything that I experienced was demonic). after that I came to a cold realization that she had been brainwashed beyond repair/ saving. Not going to lie I fell head of hills for her, but after this break up and a few other blow outs ive had over religion with my own flesh and blood I felt this blanket of loneliness cover my world. I live in the south where in the African American community Christianity and any old lies passed around a camp fire are figured to be true. i mean Im a man and all and I don't mind being by myself but I don't like being alone…like really me the cool quarterback outta school that everyone was cool with is lonely? and deep down i sometimes get scared for ppl can anybody understand what im feeling fill free to comment.
/