Shopping Cart
Your Cart is Empty
There was an error with PayPal
Click here to try again
Thank you for your business!
You should be receiving an order confirmation from Paypal shortly.
Exit Shopping Cart
At the request of a long time viewer and former vegan - I was asked to perform an intuitive and calibration reading as to why has there been such an increase in grave illnesses and even deaths as it relates to those who are on a strick vegan diet... Moreso, why are the stories, confessionals and likes so under reported in the media (rethorical question)...
Having stated the aforementioned - I decided to post this video because it has aspects of me using my gift to discern and read what is not so obvious to the naked eye or typical five senses. This video (as with so many others) is also one of the most ghost blocked and censored on the Youtube platform. As with all of my predictions, prophesy and inutuitive videos - my readings will be validated in their due time.
Suicide is the number one killer of Americans in their prime. Too many of our young and our veterans fall victim to this preventable cause of death. Its toll can be reduced. We can all help.
The frequency of suicides live-streamed across the country in the span of less than a month is troubling to a top mental health professional — who says the trend could be a potential trigger for others to broadcast their deaths. Dr. Richard McKeon — head of the suicide prevention unit of the Substance Abuse and Mental Health Services Administration, a division of the US Department of Health and Human Services — is just one of the nation's leading mental health professionals who have noticed an uptick in the disturbing videos. As gruesome and troubling as this trend is, the greater reality behind suicides is truly alarming and is the reason why I have decided to shed some light on the matter and provide some tips on how we can help others or ourselves. who are contemplating suicide.
Suicide robs the world of far too many people. It's the biggest killer of people in their prime and at least tenth overall for the general population. Bigger than auto accidents and opioid overdoses, the worldwide suicide epidemic rivals global warfare in mortality and morbidity. The origins of suicide are complicated and not well understood. No simple cause and effect can be expected. The work of psychologist Thomas Joiner suggests a combination of three factors underlie most suicides. He finds loneliness to be a critical contributor. Other researchers have labeled isolation and loneliness as deadly factors.
Combine aloneness with a feeling of uselessness and you reduce the victim's will to live. Change is stress. Unpleasant events in life—like divorce or job loss—thrust many people into such situations. Their social and professional networks evaporate. Returning veterans run into similar problems adjusting to civilian life. Most people weather the depression and survive. A few lose their fear of death and are tempted to end their hopelessness.
Those contemplating injuring or killing themselves will find ample opportunity to do so. Toxic household and industrial chemicals are readily available. Cliffs, bridges, and tall buildings are everywhere. Hanging yourself is a cliché. Guns are everywhere. Three out of every four gun deaths are self-inflicted. Take guns away, and they turn to the next deadliest weapon in their arsenal—their car. How many single car-accident fatalities are suicides? How many ninety-mile-per-hour wrong way drivers are suicidal?
This haunting text message exchange was posted by Nakia Venant, who hanged herself at a Miami Gardens foster home while live-streaming on Facebook.
We can all help reduce the level of self-inflicted injury and death. People intent on injuring themselves need professional help. You and I can administer the first aid that will get them there alive. Watch for changes in friends' behavior. Withdrawal can be self-imposed isolation. Depression, rage, and ranting may signal a crisis. Be especially careful of talk about suicide. It's a cry for help—not a joke. When in doubt:
Don't walk away from them.
Remove drugs and alcohol from the scene.
Remove guns, knives, and other potential means of suicide.
Get your friend immediate medical attention.
You'll be glad you did.
If you're contemplating suicide, administer the antidote right away:
Phone a friend.
Call the suicide hotline 1-(800) 273-TALK.
Get medical attention.
Join a local organization and volunteer your time to help someone less fortunate than you. We will be glad that you did.
According to the American Psychiatric Association, depression affects an estimated one in 15 adults (6.7) in any given year. Depression affects an estimated one in 15 adults (6.7%) in any given year. And one in six people (16.6%) will experience depression at some time in their life. These are some pretty staggering statistics and warrants (in my humble opinion) solutions and options from as many schools of thought and perspectives as possible. Here are some of the most common signs and symptoms of depression;
o Feeling sad or having a depressed mood
o Loss of interest or pleasure in activities once enjoyed
o Withdrawn – no interests in social interactions with other people
o Crying (sobering) uncontrollably for no obvious reason
o Changes in appetite — weight loss or gain unrelated to dieting
o Trouble sleeping or sleeping too much
o Loss of energy or increased fatigue
o Increase in purposeless physical activity
o Feeling unworthy, worthless, shameful or guilty
o Difficulty thinking, concentrating or making decisions
o Constant thoughts of death or suicide
As I look back on my life from a much higher perspective, I am very clear on the reasons why depression fell upon me in the way it had, for years. After all, I was one who held within dark secrets in relation to years of systemic molestation and incestuous relations. I had internalized self hatred and shame from all of the negative input from the outside world regarding my innate mannerisms, race and sexual orientation (or lack thereof). In conjunction to the aforementioned, I was very detached and hurt due to being a product of an absentee father and all that comes along with being a social/cultural misfit. The rhetorical question is, how could one not be psychologically impacted in such negative way?
When I had gotten to the point of being tired of feeling and being in such a state - the very first thing I had to do was to go into those dark places and bring all of these internal towers and dismantle them, one piece at a time. I learned to forgive those who have hurt and offended me and honor the very things that others tried to shame and put me down for - the attributes and ingredients that made me uniquely ME.
In conjunction to the tips shared within my linked video - I suggest that we bring to the surface all of those things that caused hurt, shame and pain in your life and talk about them! I learned that by openly confessing and speaking about these matters with a friend, associate, therapist or relative who you can relate and trust; we free ourselves from the fear, shame and guilt that coincides with hiding and deeply impacting thoughts, feelings and events. In other words, you will begin taking control of the shame and pain and not allow them to control you. TAKE YOUR POWER BACK!
In closing, the traceable source of your depression may not be the same as mine but I strongly feel that should you take heed to the tips and advice and apply them to your life, you WILL overcome too!
Immeasurable love, always!
ABB a.k.a. Astralboobaby
From headaches, nausea, fatigue and insomnia to the common cold and moodiness, all collegiettes deal with aliments from time to time. While your first instinct may be to pop a pill when you're feeling off, there are much better, more natural options that will not only relieve you of your symptoms, but also make you healthier and happier in the long run.
So the next time you're feeling less than stellar or you're just looking for a boost, try a natural plant! All of these herbs can be found in a variety of forms, such as teas and capsules, and you can find them in most grocery stores and health food stores.
1. Rhodiola
Rhodiola, also known as "golden root" or "arctic root," has a long list of health benefits. The herb reduces stress, aids in muscle recovery, strengthens the nervous system, fights depression, increases immunity, enhances memory and improves hearing, among other things. It is best taken if you want relief from stress or if you're running low on energy and motivation (in other words, perfect during finals week!).
"Rhodiola has a regulating effect on cortisol," says Mary Helen Lee, acupuncturist and co-manager of White Moon Healing Center in Chicago. "People get excess cortisol from stress. Rhodiola has a very calming and stabilizing effect on the nervous system because it's able to help balance adrenal chemistry. Because of this, it helps support the immune system as well."
Rhodiola is best taken in capsule form, and it is important to make sure to get a supplement that is guaranteed Siberian-grown. Some good brands to try are New Chapter or Gaia Herbs.
2. Ginseng
Native to eastern North America, American ginseng is considered to be a stress reducer and energizer. American ginseng (one of many varieties of ginseng) has been proven to increase energy and endurance as well as physical and mental performance while nourishing your mind and body. "Ginseng will improve alertness and exercise performance," says Virginia Hadley, registered nurse, nutritionist, counselor and herbalist at Bearfoot Herbals.
Amanda Ball, a freshman at Western Michigan University, had a good experience when she took ginseng. "Ginseng helped me become healthier; when I was taking it, my hair and nails grew significantly!" she says.
Ginseng can be taken in capsule form (NOW Foods is a good brand to try), or it can also be brewed as a tea (Triple Leaf Tea is a great choice).
3. Peppermint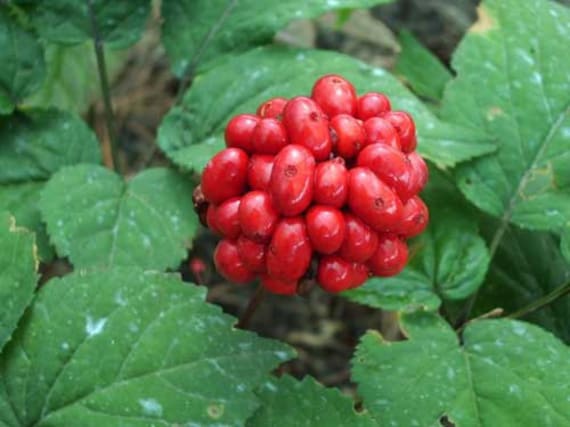 It might be better known in candy form, but the peppermint plant has a wide range of medicinal uses. "Peppermint is perhaps best known for helping digestion," Lee says. Peppermint can help with gas, nausea, indigestion and cramps. It also relieves cold symptoms, such as a sore throat.
"Whenever I drink peppermint tea, I feel like it opens my airways and it soothes me, calms me down and makes me feel refreshed," says Hannah Schuring, a senior at Portage Central High School in Michigan. The peppermint plant is best enjoyed in tea form; if you want to try it, try Celestial Seasonings Peppermint Herbal Tea.
4. Lemon Balm
Lemon balm is used to treat a variety of aliments (and it really does smell and taste like fresh lemons!). "It aids digestion, decreases depression, decreases spasm (painful menstrual cramps, intestinal spasms of IBS/IBD) and, in higher doses, induces a state of relaxation," says naturopathic physician Dr. Katie Stage, ND.
Lemon balm also has calming properties and can be used to treat attention deficit hyperactivity disorder (ADHD). Unlike Adderall, lemon balm does not have detrimental side effects – in fact, quite the opposite. "Lemon balm helps to quiet the mind and increase clarity and concentration," Lee says. "It's a safe herb (a member of the mint family) that can be taken daily as needed." Focusing during your next history lecture will seem like a breeze!
Lemon balm is available in many forms, but capsules and teas are the most common. A good brand to try is Solaray. If you want to try lemon balm in a tea, Traditional Medicinals Organic Lemon Balm herbal tea is a good option.
5. Valerian
Used as a treatment for insomnia, valerian root has a calming effect that enhances sleep, allowing for a restful night. "It improves sleep latency, meaning people who take it fall asleep faster," Stage says. "They also report more restful sleep. [Valerian] does this by binding to GABA (a relaxing neurotransmitter in the brain) receptors, thus inducing a feeling of relaxation at lower doses and sleepiness at higher doses."
As collegiettes, we often suffer from lack of sleep (loud neighbors, piles of homework, an eventful social life), and it can be difficult to wind down. With valerian, though, you'll drift off comfortably and wake up rejuvenated! Valerian can be found in capsule form; a good choice is Nature's Way Valerian Root.
6. Ashwagandha
Valued for centuries for its healing properties, ashwagandha, also known as "Indian winter cherry" or "Indian ginseng," is useful in treating pain, fever and restlessness. This revitalizing herb has the ability to stabilize your mood, and it also boosts the immune system as well as brain function.
"It modulates the immune system, meaning it increases immune response when needed (such as when someone has a chronic infection like hepatitis C) and decreases immune response when needed (autoimmune diseases like lupus)," Stage says. "Ashwagandha also is great for energy, helping establish healthy sleep patterns and supporting people who are anemic or depleted after being sick (it increases red and white blood cells)."\
If you're feeling ill or like you're fighting off a sickness, ashwagandha will help you return to full health. If you want to give ashwagandha a try, it is available in capsule form. Some reputable brands to try are Gaia Herbs or Nature's Way.
It's inevitable that we'll experience health problems in life, but with some natural herbs to help alleviate your ailments, you'll be free to spend more time being healthy and happy, and who wouldn't want that?
Article taken from http://www.hercampus.com
Due to a combination of the fears, frustration and uncertainty with our current political landscape in conjunction to energetic shifts, spiritual and psychological warfare - we are experiencing unprecedented levels of anxiety, anger, frustration and instant agitation. Agitation in this global climate has caused an escalation in physical combativeness on a level never before seen. In essence, more people finding it so much more challenging to NOT loose their cool over the slightest hint of what he or she may find bothersome or offensive. For these reasons - I have decided to provide some effective tips on what we can do to help maintain our sanity and calmness when in the face of such trying times!
TIP 1 - BREATHE!
Taking deep breaths is one of the most effective method in this regard because doing so will cause your muscles to relax; oxygen levels improves; blood pressure lowered and healthy endorphins are released! The moment you sense, feel or see something that triggers a knee jerk response - immediately shift your attention away from the situation; take a deep breath in through the nose and out through the mouth… Continue to take a deep breath in through the nose and out through the mouth until you feel more relaxed and unfazed.
TIP 2 – REFUSE & DEFUSE
The beauty about situations that may get our blood boiling is that we don't have to consent to them! Hence, no response, no charge! All is required in this regard is to immediately turn our attention away from the disturbing situation and state to yourself 'I do not consent!' By stating the aforementioned, you are in commanding the situation to leave your existence immediately. You may have to repeat the statement of non-consent more than once in the more 'aggressive' situations.
TIP 3 - STOP AND FOCUS ON KINDNESS, LOVE & JOY
I learned this great tip from watching my sister, especially in situations where she found herself being challenged by way of lack luster customer service in Department stores and the likes.  Simply smile back at the person and situation and say something complimentary, kind and endearing instead. An opposite response to what is being given often works like a charm and both parties walk away in a better head space.
TIP 4 - WALK AWAY
This one is pretty self explanatory but can definitely pose to be more difficult to put into practice than said. When and if you find yourself in a situation that is riling you into a state of combativeness or irritation; you have every right to refuse to give justification to the situation by simply turning away and walking in the opposite direction.
TIP 5 - AROMA THERAPY AND SOFT MUSIC
One of the best ways to keep a cool and level head is to stay ahead of any potential hot spots or situations! Create a small space or sanctuary for you to simply sit back and relax, as you play the soft music of your choice with light and fresh incense or heated oil co-creates a neutralizing ambience! Individually, aroma therapy and soft high vibratory music will reduce anxiety, ease depression, boost energy levels, speed up the healing process, eliminate headaches, boost cognitive performance, induce sleep, strengthen the immune system, reduce pain, improve digestion, and increase circulation. Just imagine the double BOOST that one would receive if we routinely and/or periodically used both methods together? 
Video format with bonus tips, advice and suggestions!

Article by; ABB a.k.a. AstralBooBaby
The month of February is widely known for and associated with being the shortest month of your year! It is also known for time-period to spotlight and celebrate the historical contributions from and by those of us from the African American community (black history month). Last but certainly not least; this month is widely associated with the romantic form of romance! This month has another point of interest for me because the 14th day, is what I call, 'my physical entry into this collective reality' a.k.a. birthday! It is also Valentines Day. Indeed, this month has several layers; points of interest and dimensions to it, I would like to primarily focus on the subject matter of love…
What is love? According to Wikipedia; love is defined by a variety of feelings, states, and attitudes that ranges from interpersonal affection ("I love my mother") to pleasure ("I loved that meal"). It can refer to an emotion of a strong attraction and personal attachment OR it can also be a virtue representing human kindness, compassion, and affection. Love may also describe compassionate and affectionate actions towards other humans, one's self or animals. Regardless of the way in which love is experienced and expressed, we can all agree to some degree or another that love has a universal appeal but what is the science of love? Is love driven by the biological frame work or are there spiritual and metaphysical aspects of it? Where does the desire, need and want for love and to express love originates and why it is still one of the most transformative expressions on earth? Before I share theories, beliefs, opinions and even the science behind all-things-love, I would like to share my personal perspective on the subject matter!
ABB's DEFINITION OF LOVE?
 My definition of love is; an intense and comforting heart-felt 'state of being' to which a person will 'feel' and generate empathy, consideration, e-motions (energy-in-motion); developed and characterized by a biological, metaphysical and/or spiritual connection and appreciation of a person, place or thing.
WHY DO WE CRAVE LOVE?
 I believe that the core of who we truly are (sphere-IT/mind-consciousness) was created from and a divine architect from, for and about love! I define this Creator as a non-physical form from which we come from as one of purity, harmony, belonging, peace and cooperation! Although we may have temporarily forgotten who we are, from a 'conscious memory' point of view – we intuitively feel and KNOW that there's something greater that we NEED to be apart of and this is the 'spark' that drives US! We can call this GREATER force we are searching through many sojourns to reconnect and BE with 'God', 'Allah', 'Source', 'Prime Creator' or 'Universe' – No matter the name we give it; the intention is the same – to exist an uncompromising 'state-of-mind' of mutual compassion, acceptance, peace, harmony and unity!
CLOSING THOUGHTS ON LOVE
One of the greatest songs of all-time is; The Greatest Love of All, made famous by the great late Whitney Houston! In this song, we are told that 'learning to love ourselves is the greatest love of all'… Although I agree with this song's message; I would like to add that LOVING yourself IMMEASURABLY, IS the UTMOST greatest love of all. Why? Because when we accept and love all that makes US who we are in a world that is constantly telling us we are not 'good' or 'worthy' for who and what we are – we will magnify IMMEASURABLE-LOVE is by default! Immeasurable love encompasses all without judgment or condemnation! It does not require justification to BE – it simply IS! In the state of 'immeasurable love' we WILL honor, respect and live in harmony with the various reflections of SELVES within all of CREATION… I can hear what you (the reader) is saying – 'easier said than done' but that's the point! It's not supposed to be easy! From my perspective, we are pushing ourselves to the limits within this realm of extreme limitation to find our GREATEST-SELF! When we truly find 'SELF' and honor and magnify him/her/IT – WE become the brightest beacons of light and light the way for others who are lost, scared and confused. So, let the quest for all that is love commence and reverberate far and wide!
Just as the leaves on the trees all around us are changing colors for the inevitable falling to the ground to wither away; so should the people, places and things that are no longer serving our highest good. Nature has built-in mechanisms that galvanize change to sustain balance but how many of us resist the 'nature' within ourselves, even if/when that change is creating havoc, discomfort and chaos in our lives? I, for one am guilty of such and a glaring example in this regard, that I would automatically look for the good in a person first and foremost, even at the behest of a greater discernment showing me the opposite BUT yet and still, I would ignore the season that was forging a change within me; to be disappointed or let down again and again. I have a catch phrase that goes 'for some of US to learn, WE have got to burn'… This statement was born out of countless experiences and observations of resisting change for the better in some form or another. It is time that we examine the matter at hand, while asking ourselves - why do so many of us repeat patterns and pathology that doesn't foster balance so reflective like that in nature? Make no mistake about it, we are creatures of habit. We usually stay in one season (so to speak) year around, although external change is constant and fluid. The external natural world shows is us that it is not possible to grow, evolve or maintain a healthy balance if one is not changing as the tides of life demands us to do so.
We are in a new cycle every year around this time and for this season, many of us set goals and New Year resolutions but according to forbes.com, statistics show that only 8% of people achieve their New Year's goal (read article). It is one thing to set a goal for 'change' but it is another if our intent is not strong and held-up to the highest order and so it seems that most of us do can't seem to muster enough will power OR have access to key information in order to get into the range of the 8% who achieve their respective goals! Therefore, I have decided to dedicate this month's theme to embracing change. It's all about building upon and acknowledging a new beginning that can and will foster a better version of self; A NEW YOU, so to speak! Before you review the articles, videos and links that I have provided this time around. Please allow me to share a few of my own tips that has worked for me and others that I've shared them with;
CLEAN HOUSE (literally)
Get rid of letters, papers, emails, furniture, clothes, shoes or any 'tangible' items connected to experiences and memories tied to trauma, gloominess; failed relationships, heart-ache, fear, sadness, defeatism or depression. All things hold energy and emotions and for obvious reasons and there is no need to hold on to things that are aiding in holding your vibrations down.
REARRANGE AND/OR REMODEL YOUR DWELLINGS
Most of us spend more time in our homes than any other place on earth and what better place to 'change' when we are ready for change, than this extension of ourselves? I have found that rearranging furniture and even repainting walls to a vibrant color, helps to invigorate and generate wonderful energy streams and space for our best intention to manifest; upon making this change, you may feel an instant sense of order. You may feel livelier, balanced and vibrant state of mind and being-ness.
LET GO OF PEOPLE AND SITUATIONS THAT ARE NOT REFLECTING THE CHANGE YOU ARE OR WANT TO SEE
This is definitely one of the hardest things for so many of us to do, especially when one has deep emotional ties and connections to that particular person, place or thing. The reality is that when and if we hold on to such things, they affect and 'infect' us in ways that we are not always consciously aware of. If such person(s) is a relative or a job that you cannot afford to break away from right away, take baby steps in the direction towards change and be relentless; be consistent.
GIVE YOURSELF A MAKE-OVER
It is a proven fact that when a person allow themselves a make-over that is favorable to them, he/she is far more likely to project a sense of 'favor' and attract energies that could reinforce change and elevate their self-confidence. Yes, we all know that change comes from within but I have learned that a positive external-self image can ignite 'the core' to strive for a matching 'internal' self.
PUT YOURSELF FIRST
Some will say that putting yourself first, is the most selfish things that one can do but I disagree... If we are not pampering, loving and giving honor to ourselves first and foremost; how can we be of any good to show and do any of this in a healthy and balanced way for others? When you get paid for, pay yourself first; even if it's but only a few bucks! Consider how every situation you are asked to be apart of or attract with your BEST interest in mind foremost.
HELP OTHERS WHO GENUINELY WANT HELP
When we help others who genuinely want the help; we are essentially co-creating and reinforcing energy streams under the wings of the 'law of attraction'. The help that we give to one who is genuine will ultimately be the help we will attract for our genuine selves. You see?
There are many more tips that I would love to share in this regard but I will stop here. Please take the time to review the links, videos and articles as they are all providing great ways to expand and create that GREATER version of SELF that is so eager to BE.
RELATED LINKS & ARTICLES
HOW TO RAISE YOUR VIBRATIONS
https://www.youtube.com/watch?v=vgN1UPwgfwA
HOW TO LET GO OF TOXIC RELATIONSHIPS
https://www.youtube.com/watch?v=8NdGgp8-6Aw
HOW MEMORY WORKS IN TRAUMA
https://sites.google.com/site/humanprioritiesorg/home/resilience-stress-and-trauma/the-effects-of-trauma-on-memory
10 LIFE CHANGING FACTS TO CHANGE THE PAIN OF THE PAST
http://gailbrenner.com/2012/08/10-life-changing-facts-to-heal-the-pain-of-the-past/
HAPPY 'NEW YOU' and IMMEASURABLE LOVE ALWAYS!
ABB a.k.a. AstralBooBaby
Simple Alternative For The Control of Oily Skin, Acne, Blackheads and Blemishes!
All that is required for this healthier alternative in lieu of products filled with harsh chemicals would be a box of pure baking soda.
1. Simply tip a small amount of baking soda in the palm of your washed hands OR you may pour some on a napkin, towel or holder of your choice…
2. Take a cotton ball OR a clean make-up brush and dip into the baking soda and generously apply to face or where needed.
3. Gently brush off excess powder!
* Avoid getting baking soda in your eyes!
A Simple And Natural Alternative For Applying Eye-Lashes
Common glues that are used to apply false lashes can be toxic to skin, eyes and lashes but this natural alternative can save the day! Organic molasses!
What is needed for this tip is a glass or jar of black-strap or organic molasses. A very thin straw, clean brush or a tooth-pick
* If you choose to use a tooth pick; use at a 90 degree side-angle when applying molasses.
1. Simply pour a small amount of molasses on the back on your hand.
2. Take the straw, brush or tooth-pick and dip at a 90 degree angle the front end or tip of your respective tool to apply the molasses.
3. Apply a thin layer right on eye-lid, starting from the inner corner on out to the end of eye corner.
4. Fan eyes for a few seconds to make the application more sticky or tacky.
Gently apply lashes with fingers or tweezers. It is best to apply the lash from the corner of the eye but use your own way of applying. Once lashes are positioned the way you want them, gently apply pressure to secure lashes! Rinse remaining lashes off with clear water!
* Here's the additional benefit of using molasses; your skin is absorbing the molasses on your lids and hand (even as you rinse them). As you beautify yourself naturally, your skin will absorb an extra boast of Calcium, Magnesium and Antioxidants, which molasses is very high in! 
EASY LEMON AND SUGAR FACIAL
For this regimen, you will need;
One lemon
Oraganic or Raw sugar
A small patter or any flat surfaced container
A knife
*If you have long hair, be sure to pull your hair up and away from your face!
Use knife to dip out about the desired amount of sugar (use your own discernment as to how much sugar will be needed to cover your entire face and/or neck.
Cut lemon in half.
1. Take one-half of the lemon and place over the sugar and press firmly to collect the sugar to the lemon.
2. Take the lemon and sugar and press against the face as you gently squeeze the lemon to force out more lemon juice.
4. Repeat steps 1 and 2; apply it to forehead, cheeks, chin and both side and middle of neck (if desired).
5. Once you've applied the lemon and sugar in all desired areas, you are now ready to massage skin! Rub lemon and sugar all over the face (and neck) in a counter clock like fashion as you simultaneously squeeze the lemon to release more lemon juice.
6. Massage entire face and neck in this fashion for 3 to 4 minutes, rinse with clear water and pat dry! You will notice a difference in skin tone and texture right away!
*Side bar; this regimen can be used on hands, feet and wherever else you would like! Use your own discernment!
We have all heard about the importance of forgiveness towards others who have intentionally or unintentionally caused us emotional, mental, physical or psychological scaring and distress… Such distresses and scares, can and does create anger, frustration, depression, sadness and distrust and this is totally understandable.  Also, we often hear or even read about the importance and power of forgiveness… Some of the most poignant messages come from one of the most respected and honored books in history; the Bible... For example;
Put on then, as God's chosen ones, holy and beloved, compassionate hearts, kindness, humility, meekness, and patience, bearing with one another and, if one has a complaint against another, forgiving each other; as the Lord has forgiven you, so you also must forgive. And above all these put on love, which binds everything together in perfect harmony.
I am posting this blog as a reminder for not only the forgiveness of others but ourselves.  There's an old rhetorical question;  if we don' t love ourselves, how can we truly love someone else? The same rhetorical question can easily posed in the same regard; how can we possibly forgive others, when we have not forgiven ourselves? The truth of the matter, in both cases is that we can't! However, we can set forth the 'intention' to balance our respective scales (so to speak) and work towards our own 'self-forgiveness'…
Here is what I think, is a great link with cool images,  providing comprehensive tips and directions on to forgive ourselves (if applicable). Enjoy!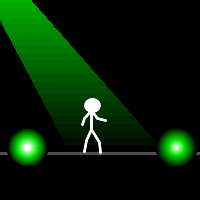 Whenever I am feeling 'out of balance' in anyway, shape or form – I go the extra mile to connect with nature; do affirmations; fast; detox and put on some high-vibratory music and just dance! Any form of aggressive physical activity, is a form of exercise and we will certainly burn calories as the result but this is not the main reason why I am bringing our attention to the power of dance…
Whenever I dance, I can actually feel every cell in my body come alive! Of course my heart rate is accelerated, which forces me to breath more intensely and those healthy endorphins surge my brain and gives me the equivalent to a 'natural' high!
I've also found that I just 'know' more of the things that I am focused on after a nice and passionate moment of dancing… I am more creative and filled with more ingenuity than I would before hand. And let me tell you, when I lie myself down to rest for the day – I often get my best sleep and most interesting dreams and astral travel. I have long since understood the physical, mental and even spiritual benefits of dance! So as I've asked in one of my youtube videos of the past; Low vibes? Ok, lets dance! DANCE, DANCE, DANCE!
Below is a link to a very good article by Lauren Healey, relating to this subject matter. I love to read and share different views and perspectives on just about everything! Therefore, in the spirit of the aforementioned – please 'read' and take 'heed!'
http://www.the-standard.org/life/dancing-boosts-health-relieves-stress/article_63b27627-c2cc-59cd-832c-14c8a2319487.html
/